When Palese Mogadi got a DM from Kaya 959 asking for her address, the last thing she expected was a special delivery.
The Best T in the City host T Bose surprised her with a hand delivered gift.
Her contribution to the show has not gone unnoticed and to thank her for the incredible love she offers the show, the team gave her the ultimate surprise.
Also Read: Midday Joy with Unathi's 'Superfan' is Vuyani Patsi Khethelo
Before heading to Protea Glen to surprise Mogapi , T Bose outlined the criteria the show used to select the super fan.
The chose to pick just one person was not easy:
"This was very difficult for the Best In the City because we have lots of listeners who love the show. Thato who is my producer and I, asked "who do we give this to?"

"This is someone who's always interacting with the show, sending a comment, participating on the Top 10 at 10."

"We ended up with a list of about 20 people… ended up putting it in a bowl… we did a shuffle and this name came out." – he said.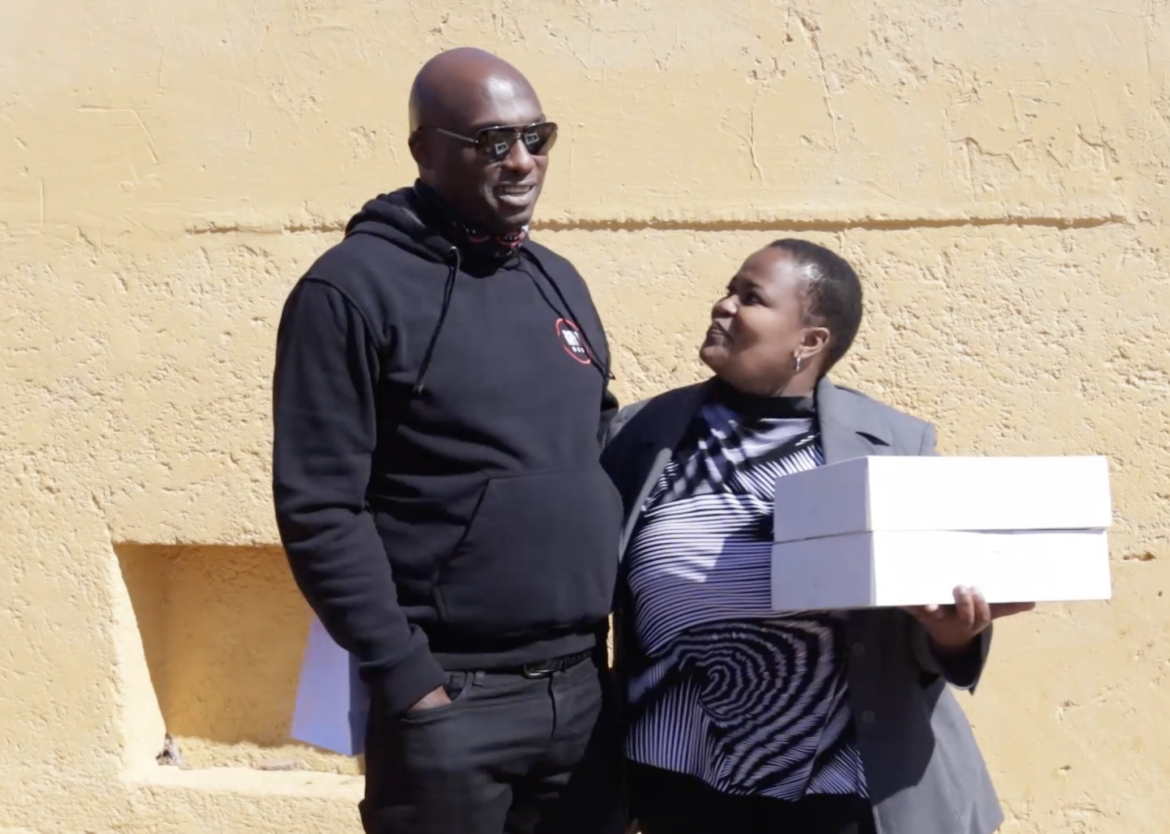 Also Read: "Momma I made it!" Simphiwe Sibusiso Duma is Kaya Drive's 'superfan'
T Bose thanked Mogapi for all the support she gives.
"Thank you for participating and engaging, and bona you give hey!!!"
She then responded and said, "you know whenever you start a topic I always tell myself, let me speak to him [T Bose]" she said.
Our super fan received 24 cupcakes and a special Kaya hamper to as a thank you. Cakes supplied by Baked By Opy.
A big thank you to Kaya959 for a suprise visit. I felt so special and emotional when I saw uncle T outside my office . Happy birthday Kaya!!! To many more years of good radio ❤️❤️❤️❤️@tboseZA @KayaON959 @KayaOnAir @Thato_Mokhotsoa #24KayaMagic pic.twitter.com/MgX1Dagu59

— Dr.TP Mogapi (@_DrTP) August 30, 2021