By: Natasha Archary 
It's going to be very difficult to knock Vuyani Patsi Khethelo off his secure perch as the Midday Joy 'superfan.' This is because there's not a week that goes by where the team doesn't receive a check-in from superfan Vuyani on the show.
His contribution on Midday Joy since the show kicked off includes engagement on the daily topics, checking in on the team and not necessarily just being on-air.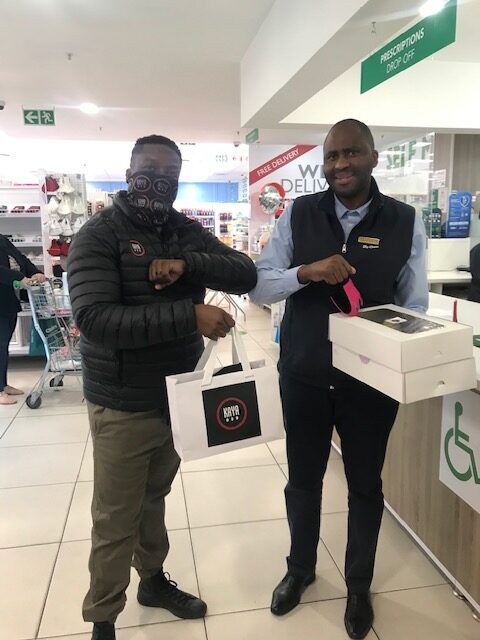 Unathi and The Midday Joy team selected their superfan Vuyani for his thoughtfulness, time and energy which all resonates beautifully with the theme of the show, 'spreading joy.'
Watch the team surprising Vuyani at work:
Producer Ayob said, "Vuyani is the epitome of what Midday Joy stands for and it's his positive energy that the team enjoys through his interaction on the show and personally. The show can get very busy as does life but listeners like Vuyani make the show and we appreciate not just him but all the listeners who take the time out of their day to connect and be a part of the Kaya 959 family."
The team surprised Vuyani this Monday as part of Kaya 959's 24 K Magic birthday celebrations to thank him for his continued support on the show.
Vuyani is just one of the prized listeners who was unanimously picked by the entire Midday Joy team for his presence on the show. Based in Centurion, Vuyani listens in throughout his workday, except when meetings eat into his Midday Joy time.
Our superfan Vuyani received 24 cupcakes, supplied by Baked By Opy and a special Kaya hamper to thank him for being a part of the station's birthday milestone as well as such an integral part of the show.
Also read: A celebration of Modiselle sisterhood on Midday Joy