Royal AM and Sekhukhune United are still waiting on the PSL to decide who the GladAfrica Championship champion is.
The PSL's Disciplinary Committee is yet to hand down a sanction to Polokwane City for their contravention of the league's U23 regulation during a match between Polokwane and Sekhukhune in January.
In that game, Polokwane beat Sekhukhune, so in this situation, the league usually dock's the guilty club with 3 points and affords the other side those points.
If that's the case, Sekhukhune will go from 50 points to 51 and ultimately be crowned the champions, ahead of Royal AM, who, as things stand, have finished top of the standings, one point ahead of Sekhukhune.
After their final matches of the season, both these teams celebrated winning the league and being promoted, with AM president Shawn Mkhize even giving her players medals.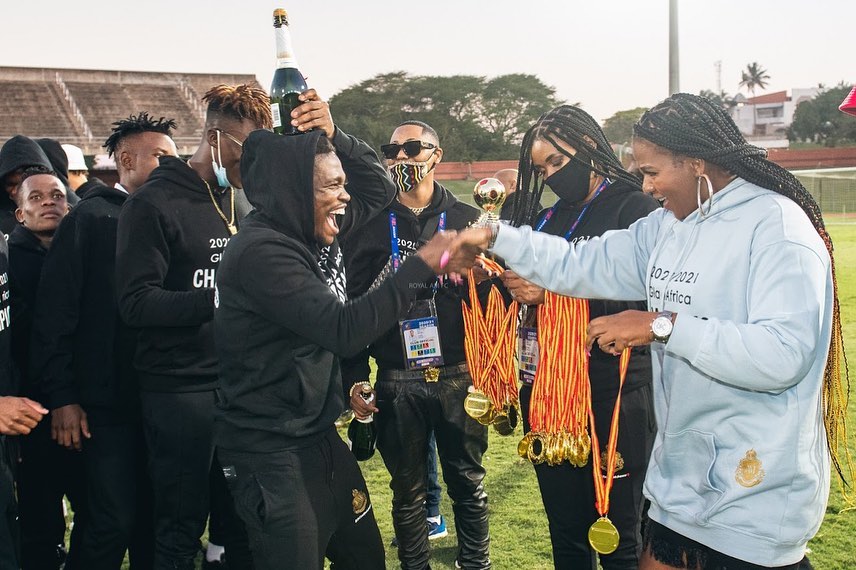 Mkhize is confident the league will rule in their favour.
"Kahle kahle I've got mixed feelings, ngoba as much as we are the champions, we don't have the cup or we don't have the medals. If you look at these medals, I had to make a plan, when I realised ukuthi the cup was not coming and the medals was not coming, to make sure that my boys were happy for the effort that they have done. But, in any case, I'm excited, looking forward to this thing to unfold. We can't sit in such an uncertainty for quite some time."
The league's decision is expected in the coming days, as the promotion/relegation playoffs are set to get under way on 6 June.