Monarchies in South Africa have been the topic of discussion at many dinner tables across the country particularly this year.
The conversations garnered more interest with the passing of King Goodwill Zwelithini kaBhekuzulu, succession debates, and the broader context on the state of monarchies within South Africa.
Michael Motsoeneng-Bill weighed in on the history of the AmaZulu and AmaXhosa monarchies in South Africa, alongside philanthropist Zolani Mkiva, the Contralesa secretary-general and poet laureate, Zolani Mkiva and Dr. Boni Zungu from Wits University.
READ: Zulu Shaman aboard the mothership
Listen to the full conversation:
READ:What connects Shaka Zulu, decolonisation and mathematical models
Dr. Boni Zungu from Wits University shared how the Zulu Kingdom came to be, and gave the context of what happened pre-colonial times.
"The Zulu monarchs, from the pre Zulu chieftain, there was King Mnguni, King Mbuzumani, and King Malandela, those were the Kings before Zulus were called Zulus. Because uZulu was one of the Kings of the Zulu nation. He was named uZulu kaMalandela, uZulu was actually his name, he is also perceived as the founder of the Zulu clan, but before him, the kings that came before him, were not called Zulus."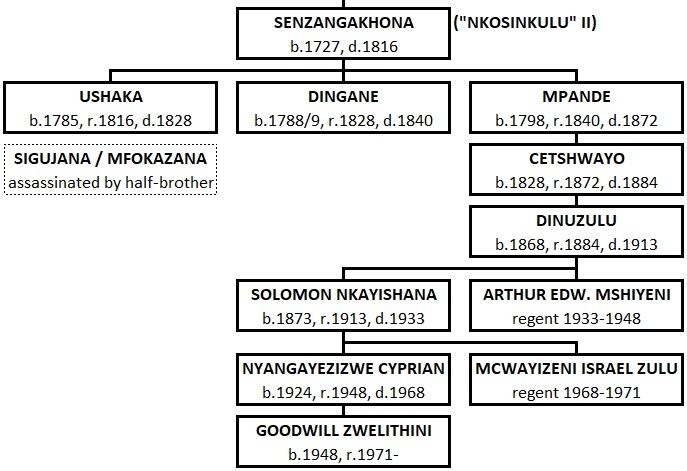 READ: "The passing of the king reminds us of the dangers of losing our heritage." – Mbuso Khoza
Zolani Mkiva spoke about the origin of the Nguni Kingdoms in Southern Africa, and how uNtu, the father of Nguni, who had four sons.
"The Xhosa Kingdom comes from the Nguni community, uNguni himself was the son of uNtu, as we know it today, uNguni had four well known houses, which are known nowadays as, the House of Amaxhosa, the house of AmaZulu, the house of AmaNdebele, as well as the house of AmaSwati."
He also shared the history of how all the brothers moved around and what subsequently happened over the years.
South African monarchs to-date
In July 2010, following a six year study into traditional monarchies, the South African Government took a decision to reduce the number of traditional Kingdoms from thirteen to seven.
The motivation behind the move was to end the tension that had developed among rival leaders and to save taxpayers' money, as each kingdom was subsidized by Government.
The following kingdoms were eventually phased out:
The Bakwena ba Mopeli (Free State)
The AmaRharhabe (Eastern Cape)
The Batlokwa ba Mota (Free State)
The Ndzundza-Mabhoko (Mpumalanga)
The AbaThembu base-Rhode (Eastern Cape)
The Amampondo ase-Nyandeni (Eastern Cape)
The following seven remain recognized as Kingdom:
The AmaXhosa (Eastern Cape)
The AmaZulu (KwaZulu-Natal)
The AbaThembu (Eastern Cape)
The VhaVenda (Limpopo)
The AmaNdebele (Mpumalanga)
The AmaMpondo (Eastern Cape)
The Bapedi ba Maroteng (Limpopo)
READ: WATCH: Duduzane Zuma on Kaya Drive: "It's unfair to compare me to my father!"