By: Natasha Archary
The Ultimate Kaya 959 Top 30 chart is doing all the right things on Kaya 959, with some big movers and shakers. As with any countdown, big climbers make way for new entries as songs that listeners aren't feeling anymore work their way out.
It's the give and take of the universe and who better to trust that responsibility to other than DJ Keyez who secured not one but two big interviews on this week's edition of the chart show.
He spoke to Azana about her SAMA nominations and future plans as well as an exclusive interview with the King of Afro Dance, A-Star on his chart-topping track Stepping Good with Sho Madjozi.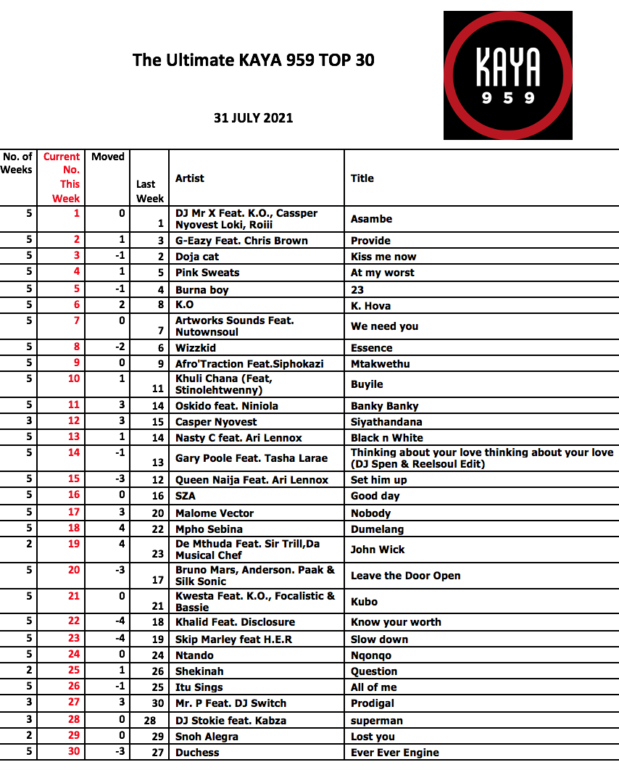 Also read: 'King of Afro Dance', A-Star on The Ultimate Kaya 959 Top 30