Whether you love winter or can't stand the cold, the colder months are here and it helps to be prepared for the chill that can creep up on you. With South Africa experiencing a number of cold fronts since the start of winter, and amidst the third wave of the COVID-19 pandemic it can be a stifling time.
Winter is usually associated with colds and flu, bringing with it a slew of uncomfortable symptoms that make duvet days a Godsend.
While it's always a good idea to seek professional attention especially during COVID-19 but if you are just down with the common cold or flu, natural home remedies that are tried and trusted by South African homes is the winter survival guide you need.
Quick recovery with common winter ailments
Colds
Prevention is better than cure, so it's advisable to take a good multivitamin throughout the year to boost your immune system. Colds are common in winter and can be treated with a hot oil rub on the chest and back. Eucalyptus or hemp oil is a versatile oil to keep on hand and can be used to treat a number of ailments.
Never underestimate the power of homemade chicken soup. Research suggests that chicken soup is effective in reducing symptoms of upper respiratory infections and the nutrient-dense broth can help keep you hydrated.
Sore throat
Change of season means changes in temperature, which affects the throat bringing on sore, scratchy throats and infections. If this happens, gargle with warm salt water, the anti-inflammatory properties will kickstart the healing process. Load up on ginger and honey tea.
Simply slice a thumb-sized piece of ginger, keep the skin on and steep in boiling water. Add a teaspoon of honey and drink while warm.
Flu
Unlike a cold, the flu is caused by a virus and symptoms can take a longer time to ease. With the flu an over-the-counter fix may help but if you're determined to beat this the all-natural way, then stocking up on ginger, honey, lemon and cloves is the solution.
Brew the above in the same way you would the ginger tea. You could also up your zinc intake because it slows down how fast the flu virus multiplies.
Dry and ashy Skin
Winter will make your skin dry and ashy, this happens because the environmental humidity is low. You have got to make moisturising a priority in winter if you don't want your skin to get dry and flaky.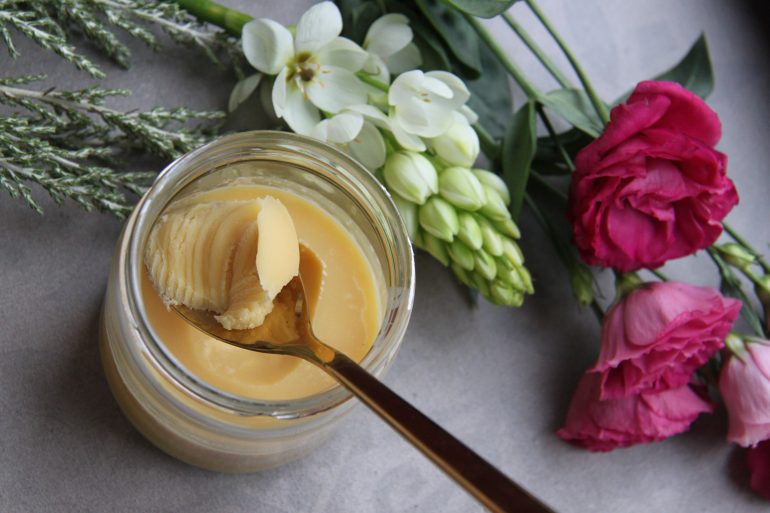 Exfoliate in the bath or shower while your skin is still moist. Then use a hydrating moisturiser which has aloe or essential oils. You can double up your hydrating efforts by using baby oil after your moisturiser.
What to always have in the house this winter
Vitamin C
Oranges, supplements, lemons, strawberries, peaches, kiwi, tomatoes.
Tea
Any type of cold needs you to drink lots of fluids, tea helps replenish you. Get chamomile, ginger and green tea. Cinnamon and chai tea are perfect for easing the pain of a dry and sore throat.
Garlic
It contains antiseptic properties that strengthen your immune system. Boil cloves and add it to a soup, it works.
Ginger & Honey
A perfect combination for every winter, eating ginger raw or drinking ginger tea are both popular natural home remedies for colds.
Also read: Brace for more loadshedding this week warns Eskom