His family meeting this past Sunday raised eyebrows for reasons other than the easing of restrictions as South Africans wanted to know how our president got his makeup wrong?
Finally, video capturing the President's "face-beat" has surfaced, leaving the country questioning the artist's technique.
Responses on Twitter this Sunday about Cyril's makeup started when Kaya Drive host Sizwe Dhlomo asked who did this makeup?
Who did this make up? 🤔

— Sizwe Dhlomo (@SizweDhlomo) July 25, 2021
Many responses touched on how the makeup artist didn't match Cyril's complexion correctly, making him look a few shades lighter. After the video did the rounds, the criticism didn't end with many faulting the artist for having a heavy hand, not blending and for poor technique.
Cyril is always looking dapper with his crisp suits and Sunday was no different, in a black pinstripe suit, white shirt and red striped tie.
Appearances on television do require makeup and touchups so it's a given the president required makeup before addressing the country, it's just that this time there was nothing subtle about his look.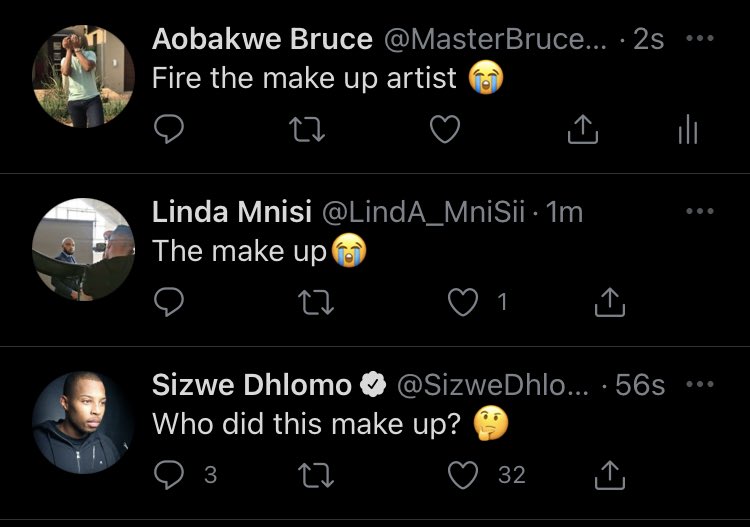 In the video clip doing the rounds, Cyril is seen in a different suit which has some questioning whether he changed makeup artists because there's such a dramatic difference in his on-screen look.
This isn't the first time the president got his makeup wrong and South Africans noticed his face looking grey and unchecked during family meetings last year too.
I hate #cyril's makeup team, do they not check him before he goes live. There is always some shit in his face when he calls a #FamilyMeeting

— Photo Mash (@Afu_Mash) December 28, 2020
Who did Cyril's makeup today? That powder is looking grey 🙁 #cyrilramaphosa

— ZA (@samethotty) November 11, 2020
Also read: No date set for continuation of R350 grant payment