Taking a nostalgic trip down memory lane, Jada Pinkett-Smith took to her Instagram account at midnight and shared one of the sentimental keepsakes she's treasured over the years.
Tupac Amaru Shakur would have celebrated his 50th birthday this Wednesday, 16 June. The late rapper died in a drive-by shooting incident in Las Vegas on 7 September 1996.
In the video clip, Jada reads an unpublished poem that Tupac wrote her titled "Lost Soulz". She explains that he later released the song Lost Souls but believes the poem he penned her was the original which he wrote while incarcerated at Rikers Island in New York.
View this post on Instagram
Tupac was known for his stirring lyrical prowess. This is the poem he wrote Jada Pinkett-Smith: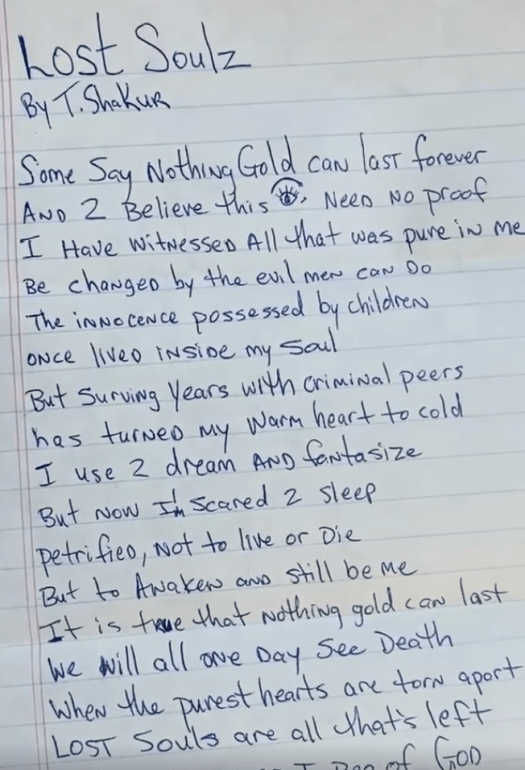 Jada's husband Will Smith has previously opened up about his wife's friendship with Tupac, revealing how their bond made him very insecure.
In and interview with Charlamagne tha God Will revealed that he didn't feel man enough to handle that relationship.
"I was the soft rapper from Philly and he was Pac. You know what I mean? I was deeply, deeply insecure, and I wasn't man enough to handle that relationship," Will Smith explained.
"I could never open up to interact with Pac. You know, because we had a little bit of a thing. You know, they grew up together and they loved each other, but they never had a sexual relationship." – Will Smith
Also read: WATCH: Tembisa 10 mother hits back after father claims babies don't exist