By: Natasha Archary 
American actor, director, screenwriter and producer, Tyler Perry is taking a step back from writing after receiving backlash on his work. For nearly two decades Perry has been consistently churning out movies and TV series, writing, producing and directing himself.
After heavy criticism for his storylines and characters coming across as too "toxic and traumatic", Perry has decided to step down as writer within the next 3 to 4 years.
"I realize there's so much more that I could be doing if I were to hand some of the other stuff off, rather than doing it all myself." Perry shared.
In January, Perry shared that he had completed scripts for 9 TV shows and a few movies.
A feat that should have been applauded, instead several of his followers lambasted him for his failure to collaborate with more talented writers.
View this post on Instagram
Perry isolates whilst working on his scripts and spent 6 weeks in the mountains working on 72 episodes for TV shows.
"For the past six weeks, I was in the mountains. I wrote 72 episodes of television, just me in a room by myself, sitting out there, looking at the moose and the mountains. I treat it like a job. Every morning, after I work out, I start writing at 7 and don't finish until 7 in the evening. I do that every day until it's done. I love it. And I love directing for 12- or 15-hour days."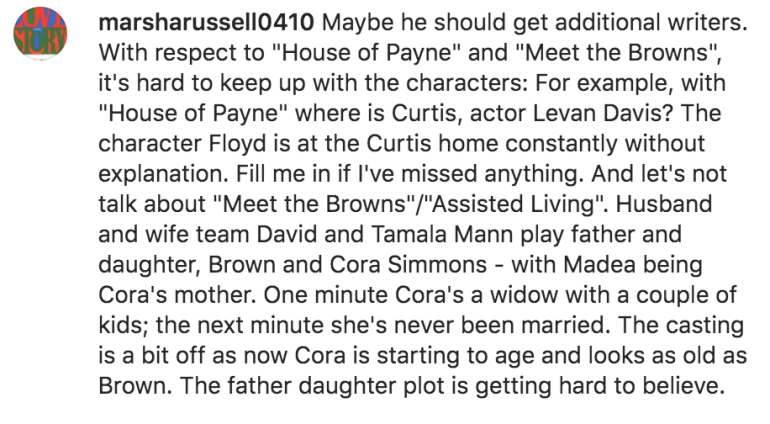 Since then Tyler Perry has decided to take the critique head-on and announced he will be "overseeing" his future productions. Perry hasn't revealed which writers he'll be bringing on board.
Season 3 of his TV show Sistas is currently airing on BET.