Lionel Messi's tear-soaked tissue paper during his farewell press statement in Barcelona has apparently been auctioned for a whopping $1 million, which is roughly R14.9 million.
At the farewell conference to Barcelona, messi shed tears which led to his wife, Antonella handing him a tissue.
It was an emotional occasion for Lionel Messi as he faced the press to announce his retirement from Barcelona after a decorated 21 years with the club, and the Argentine couldn't keep back his tears.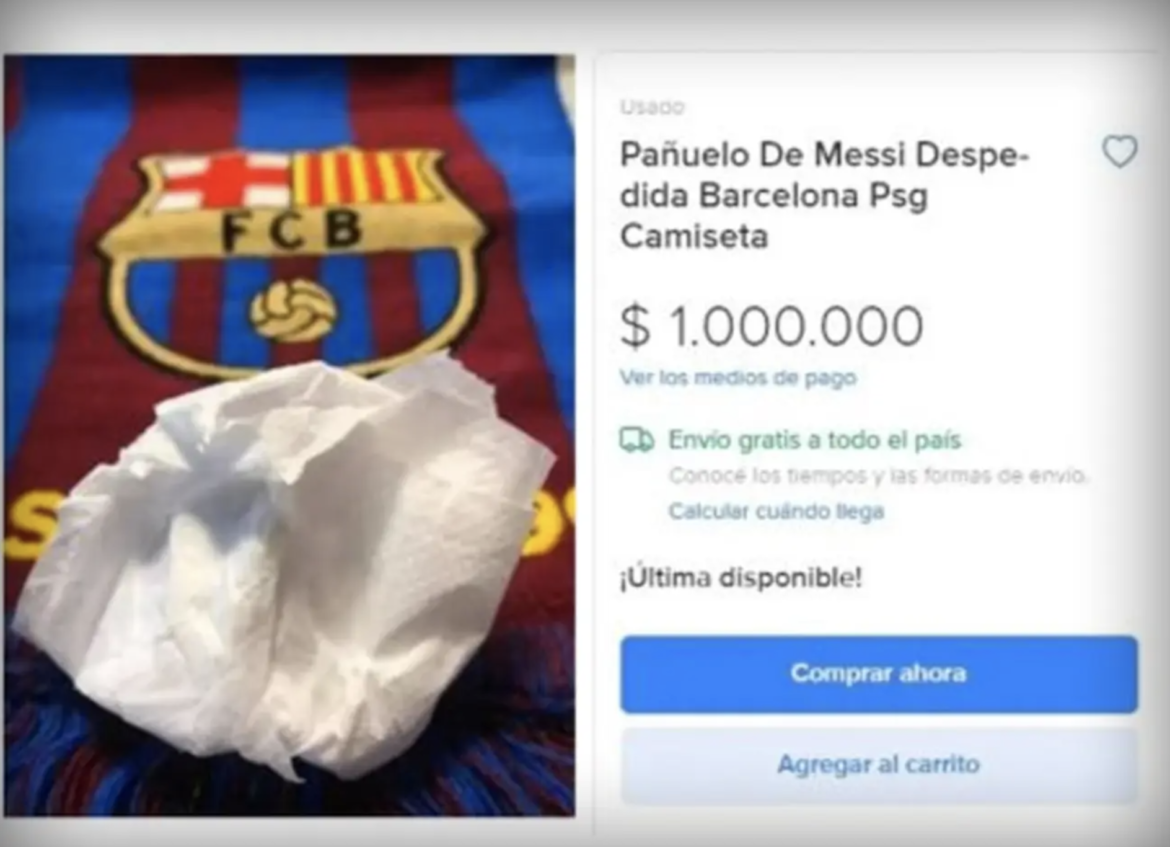 Also Read: Vaccinations for age group 18 to 35 approved
Messi is now a PSG player and was unveiled at a press conference at the Parc des Princes on Wednesday while thousands of fans gathered outside the stadium to welcome him.
He will wear no. 30 jersey at PSG,  the number he wore when he made his professional debut back in 2004 at Barcelona.