Spiritual medium, Tebogo Mathebeng Mfete joined Tbose on My Top 10 at 10 this Thursday where he gave readings to Kaya 959 listeners and explained what a spiritual medium is, how mediums connect with the dead and what it is that they really do.
Pay attention to your dream
He spoke at length about how important it is to pay attention to your dreams.
"An ancestor might come to you in a dream to remind you of a childhood event that relates to the current moment in time."
View this post on Instagram
Also Read: UMOYA: On National Healing
On knowing about the future
He spoke about knowing about the future, that working on fixing things will allow you to be mindful of what's to come.
"Once you know it will change, but once you know it depends what kind of change it is. We can't say now that it's not going to be the same we should find out. You should prepare yourself, people have this perception that once you know about the future that it's automatically going to be bad things, they don't think its going to be great things."
On Candles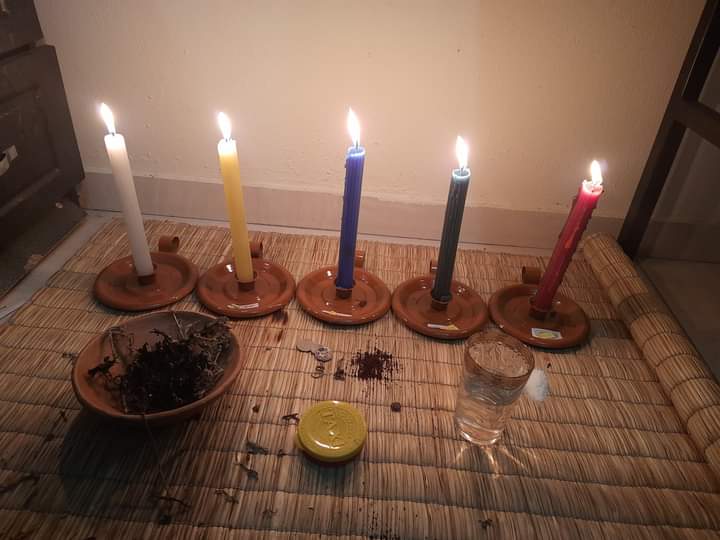 Also Read: SA Opera singer opens up on racial discrimination in Paris, France
He spoke about the importance of candles in one's spiritual journey, and the different roles they all play in one's life.
"A candle is a must, because different candles serve different purposes in our lives. When you are in a spiritual war, when bad things follow you, you light a red candle. The yellow one works with comfort, joy and to lift your mood so that you have the right energy. I believe a lot in candles, and that anything that sparks, lights up your life. Here we don't do things in the dark, we do things in the light."
On the length of consultation 
He spoke about how people tend to come to him with preconceived ideas, thinking that they'll get a reading similar to their friends, saying that the messages that come to him help with solving immediate problems people are experiencing.
To book an appointment with Tebogo Mfete please call Okeletsang on 0673923017.