By: Natasha Archary
The South African Police Services have warned the public against sharing a video of a child smoking. Social media users have been requested to stop sharing the video which is from November 2021.
According to SAPS the video had been escalated to the Family Violence, Child Protection, and Sexual Offences Unit.
"Please remove this video and stop sharing it as it is depicting child abuse."
The video received mass public outcry as a toddler can be seen smoking from a hookah pipe. There's no indication as to how old the little girl is but she is being filmed with adults around her encouraging her to continue.
At one point in the clip, the child appears to be struggling to catch her breath but takes in another puff from the hookah.
Last year the introduction of a hookah toy for kids left many concerned with how children are being influenced by adult lifestyle choices.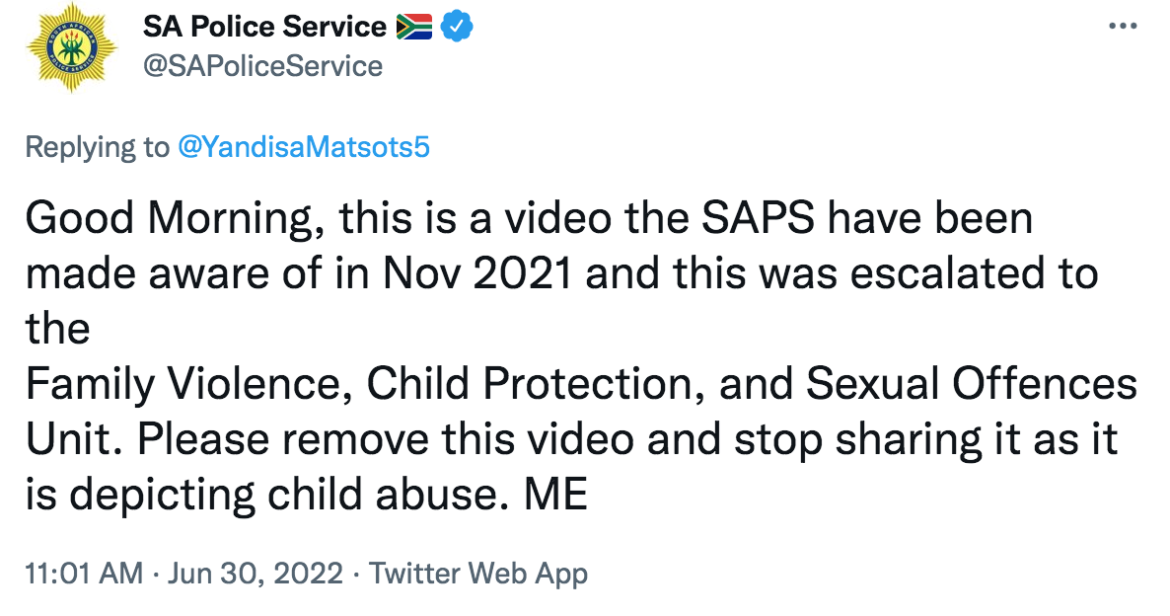 Also read: "It's time for Andre de Ruyter to go!" calls grow for Eskom CEO to step down