By: Natasha Archary
Minister for Health, Joe Phaahla has repealed all remaining Covid-19 regulations with immediate effect. This means that South Africans will no longer be required to wear masks at indoor public spaces.
Phaahla announced the decision to lift Covid-19 regulations on Wednesday, and is expected to hold a media briefing on Thursday, 23 June to outline what this means for the country.
All regulations were repealed "in their entirety", which also means the maximum capacity at events are no longer in place.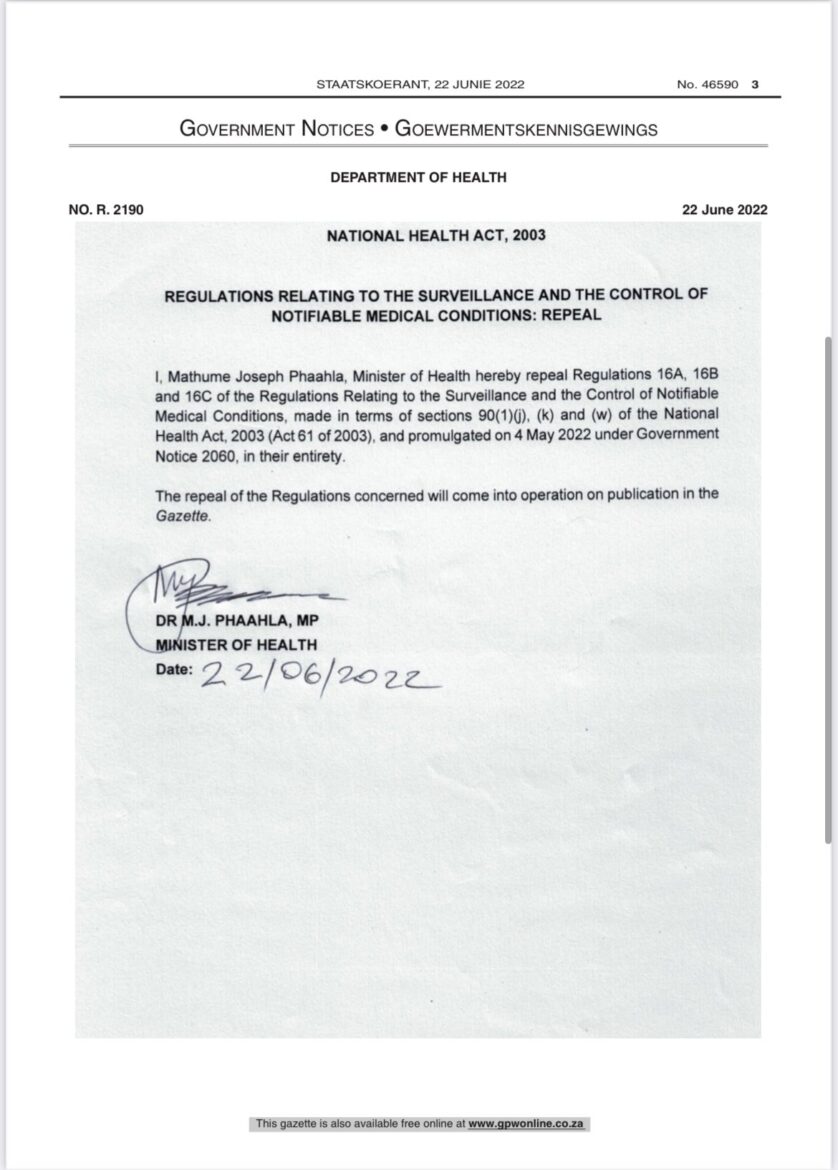 The repeal applies to the vaccine status checks at ports of entry into the country. Prior to the regulations being lifted, anyone entering SA would need to produce a negative Covid-19 test.
Phaahla said the repeal of the regulations have been published in the Government Gazette.
The repeal comes as the country has exited the fifth wave of the virus which first gripped SA in March 2020.
Also read: KZN MEC for Transport's accident caused by potholes