On Sunday the May 9th 2021, this past Mother's Day, Television and radio personality Moshe Ndiki took to Instagram to share an image of him and Phelo with a cute baby, who is said to be Moshe Ndiki's son.
The image which had no caption has left many on social media gushing, followed by heart emojis and congratulatory messages.
View this post on Instagram
On the Instagram post, Busiswa Gqulu wished both Moshe and Phelo a Happy Mother's Day, with Nandi Madida, Lothando 'Lootlove' Shosha, and medical doctor Dr Nandipha all sharing heart emojis.
READ: Catching up with the talented Moshidi Motshegwa
Last year Moshe Ndiki took to Twitter to share the incredibly news that he was a father to be, thanking his doctor, fertility clinic as well as his surrogate.
I prayed for you , longed for you ,

Thalanda Ilanga Ntaba Alexander Ndiki. (Tina)🤣♥️

Thank you to my doctor, my fertility clinic , my friend Sabelo who helped me start and my surrogate , what a journey we have travelled and still to travel… I'm gonna be a dad 😭😭😭😭😭 pic.twitter.com/VDeHLhcRvT

— Moshe Nkumanda-Ndiki (@MosheNdiki) September 28, 2020
READ: WATCH: DBN Gogo's viral #DikiweChallange gets the people dancing
He also recently joined the spice business.
In January 2021 he launched Moshe's Kitchen Spices, a Kosher, Halaal, MSG free spices which will be available at most retail stores.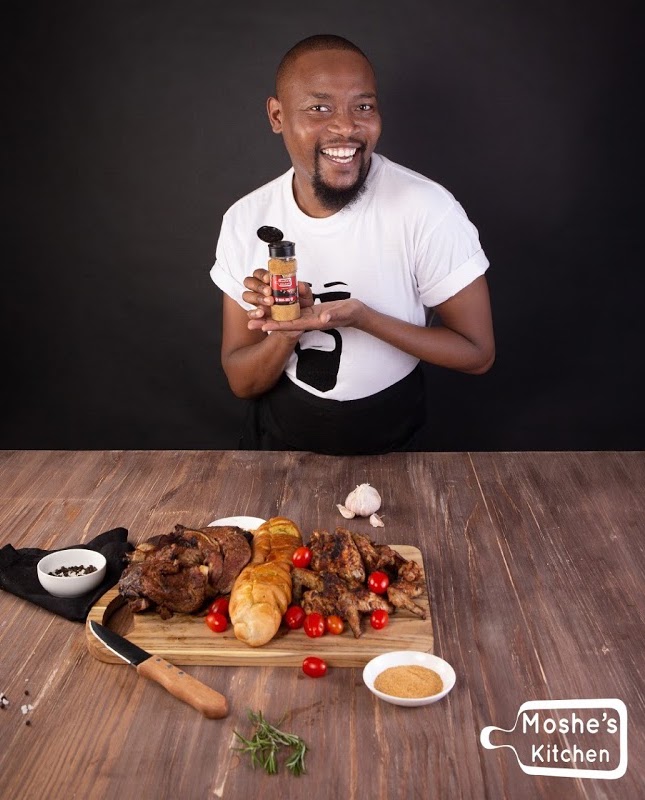 READ: Moshe Ndiki launches spice range and opens eatery that whets the appetite