Media personality and actress,  Minnie Dlamini Jones, has asked for prayers while her family fighting COVID-19. Minnie took to social media that her family is presently inactive and in urgent need of prayer because to the third wave of COVID-19.
The Homeground presenter did not specify which members of her family were infected with the virus, but she did warn her followers that the sickness was not a stroll in the park.
'My family and I are currently out of commission.. COVID is real and this wave is hectic!!!' wrote Minnie Dlamini on her Instagram stories.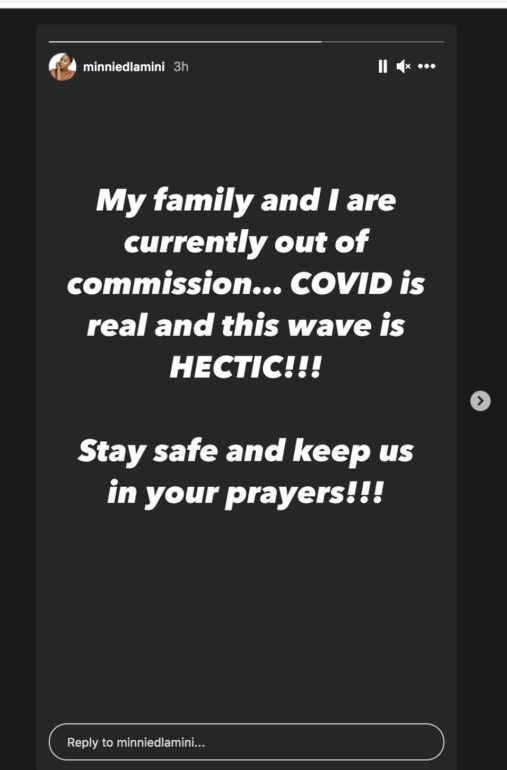 As infection rates rise, South Africa has officially entered the third wave of the epidemic. President Cyril Ramaphosa raised the country to level 4 during a family meeting on Sunday. The new viral strain appears to be more potent than the previous one.