By: Poelano Malema
Dumplings are one of the most favourite foods in South Africa.
They are a hit at most weddings and functions.
What's great about dumplings is that you can enjoy them with a variety of things including with chakalaka, stew or relish.
This dumplings recipe is so easy to make and takes 10 minutes to cook in the microwave.
READ: Somizi's chicken mayo crackers recipe
Let's look at the recipe below.
10 cups all-purpose flour
1 Sachet (10g) instant dry yeast
Warm water
1 teaspoon salt
1 1/2 cups brown sugar
1 Cup desiccated coconut
1 Cup raisins
Microwave container
READ: Must-try Asian shrimp in pita bread recipe
Method:
Mix flour, yeast, salt and sugar.
Pour warm water.
Mix together and knead for 10 minutes to form a soft pliable dough.
Cover dough with wrap and allow to rise to double its size.
Knock dough down by kneading again.
Add coconut.
Add raisins.
Rub butter around the microwave container so the dough won't stick.
Add a small amount of dough into the container ( don't add too much because it will double in size while cooking).
Microwave for 5- 10 minutes on high temperature ( Don't leave too long in the microwave as it will harden the dough).
Remove from microwave container and allow to cool.
Microwave the last batch of dough.
Enjoy!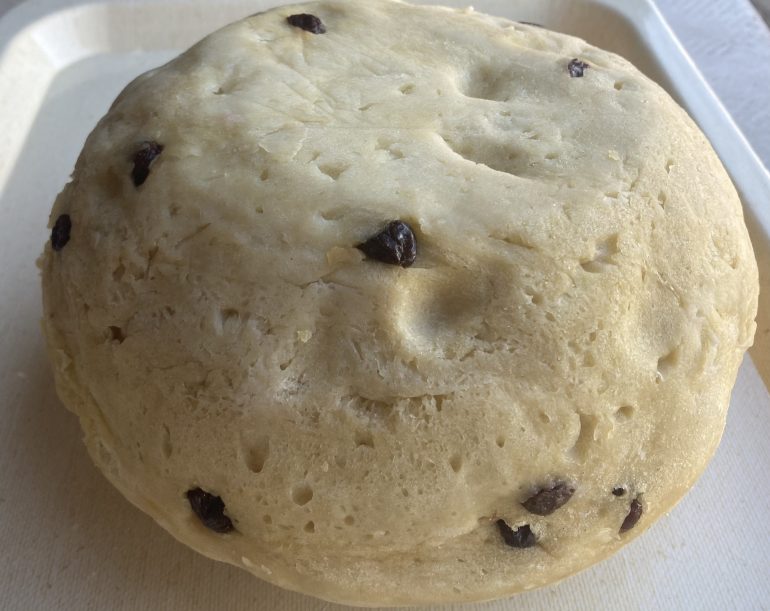 Image courtesy of/ Supplied