By: Natasha Archary 
Did Babes Wodumo really throw shade on baby mammas? Oh! Yes, she did throw shade on single moms, raising a storm of single parent stereotypes that many of the gqom artist's followers did not take lightly.
In a live video on her social media, the new mom who gave birth to her first child just last month slammed women who had babies out of wedlock.
Also read: [WATCH] Babes Wodumo insults single mothers
"I got married, then I had a child so don't compare yourselves with me," Babes said.
Which sparked the interesting Kaya Drive topic this Thursday afternoon on single parent stereotypes. With a few members of the team able to relate to the single mom banner, Babes' comments were just a few stereotypes that single parents, mothers in particular face.
While there are a number of single fathers in the mix, they don't get the same flak that single moms do. As a society, it is still the norm to treat women differently than men with regards to parenting, relationships, sex, the workplace and a number of other areas.
With Babes mommy title being all of one month old, her followers felt her comments were ill-placed because firstly as a women she was shaming other women and secondly, mother to mother, mom-shaming is uncalled for.
Babes' comments were taken to be a gross generalisation, especially to women who are divorced, widowed and insensitive to women who may have fallen pregnant due to rape.
"Like Babes, I was also married before I had my baby. A few years later I divorced my husband and am now a single mother. I chose to leave an abusive man instead of staying with him, unlike Babes, so Mo'ghel must just sit down," this was one of the responses from a single mom.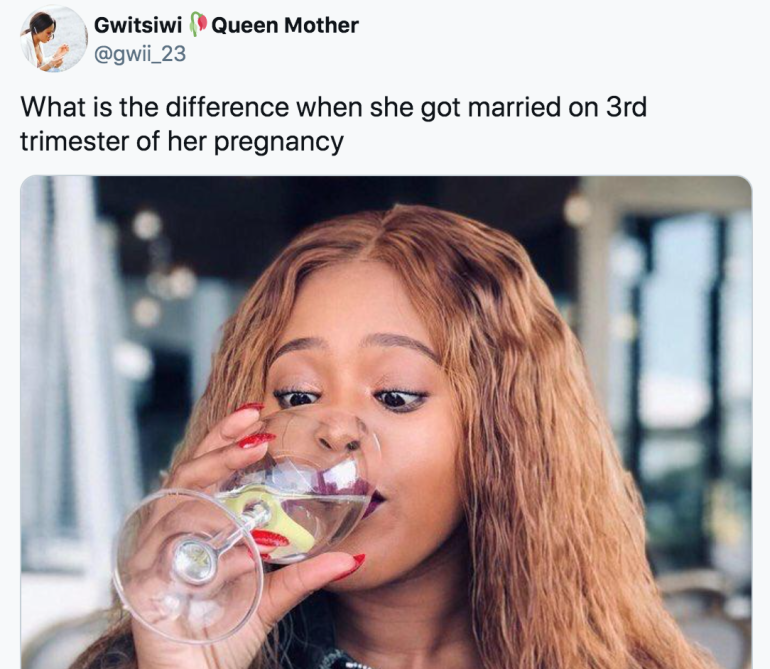 In a nutshell, Babes Wodumo is saying shes not a baby mama 😂 sit down. I find her hilarious 😂😂

— Nela Qubeka (@Real_NelaQubeka) July 21, 2021
Babes Wodumo just chose violence💀💀💀 pic.twitter.com/71V1AUIL9y

— Njar-Yamie 🎶 (@LANGELIHLELIHL2) July 21, 2021
Single parent stereotypes
Single mothers are promiscuous and immoral because they're not married
While a number of women were single mothers, most were either married or in long term relationships when they became mothers. Unfortunately, relationships end, for a number of reasons but women should not be shamed for choosing to leave an unhealthy relationship.
Contrary to Babes' views, there are single mothers who are independent. While there are moms who rely on child support grants, with more South Africans losing jobs over the past two years, it's unnecessary to condemn parents for having no option but to accept that help.
Children of single parents grow up broken
A 2017 study from the National Bureau of Economic Research revealed that a child raised by a single parent has no less of a chance of completing high school, or otherwise becoming an independent adult than children raised by a nuclear family.
While poverty and education are a disadvantage to long-term development, they are not predictors of failure.
Also read: Single parent dating: Introducing your kids to your new love