By: Natasha Archary 
It's Keneiloe Huma's last week on Kaya Drive and the team are in their feels that they will be a member down.
The Kaya Drive newsreader has been with the show for 6-months and avid listeners of the show enjoy Keneiloe's rapid-fire responses and quips with host Sizwe Dhlomo.
Keneiloe has been with Kaya 959 for 6-years as an integral part of the news-desk. She will be focusing on field reporting for the station and the team and listeners will miss her.
Her passion for news and expressive views on family, relationships and motherhood added to the team's infectious dynamic.
Not one to make a big deal about things, Keneiloe will be spending her last week with the team on-air.
Her last show will be on Friday and the news came as a big shock to Kaya Drive listeners.
"I'm not leaving Kaya guys. It's not a big deal!" she laughed. Naturally Siz disagreed and said her exit on the show is a big deal.
"We didn't want to spring this on listeners on Friday and bring a damper on the mood for the weekend. Keneiloe is like my little sister. Working with people over time it kinda feels like family. So yeah, that's how I feel. It's like losing a member of my family," Sizwe shared.
Keneiloe Huma's best moments on-air:
Some of her most memorable moments with the team included demonstrating to Sizwe how a kota should be eaten.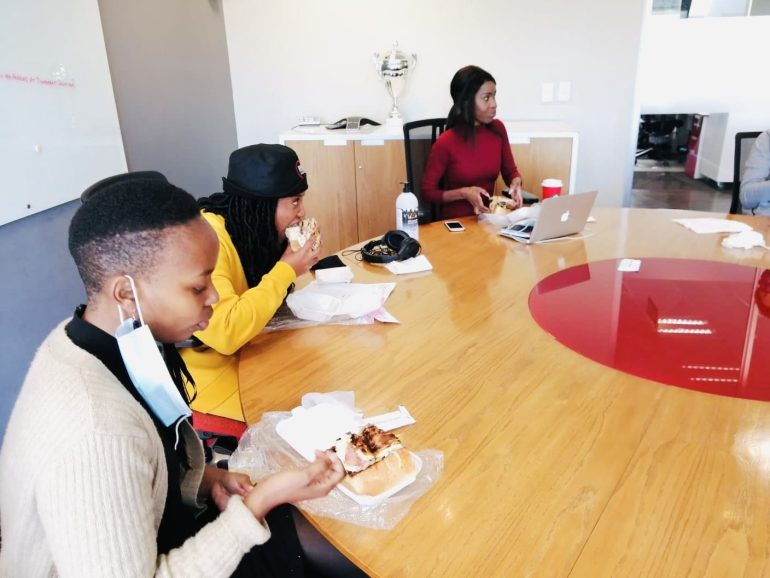 View this post on Instagram
Keneiloe and Sizwe disagreed yet again during this afternoon's team meeting, which is standard between the two.
Maintaining a balance on the show, the "resident hater" as Siz often refers to her said her departure from the show will go unnoticed. Sizwe took her a bet and unfortunately Keneiloe lost within the first 20-minutes of the show.
Kaya Drive listeners were sad to hear that it's Keneiloe Huma's last day: