By Kaya 959 News
Residents in Gauteng and KwaZulu-Natal have begun cleaning up their streets following at least five days of rampant looting.
The DA's Jack Bloom said ordinary citizens deserve three cheers for their efforts to quell the vandalism and looting, as well as clean-up and rebuilding efforts.
He said private security companies have been crucial in limiting the damage in the Jules Street area of Malvern and Jeppe in east Johannesburg, including donations of rubber bullets to the Cleveland and Jeppe police stations.
"This area has fared badly in the past with xenophobic riots, and small businesses again felt the brunt of the violence. They don't have insurance and will struggle to get back on their feet," Bloom said.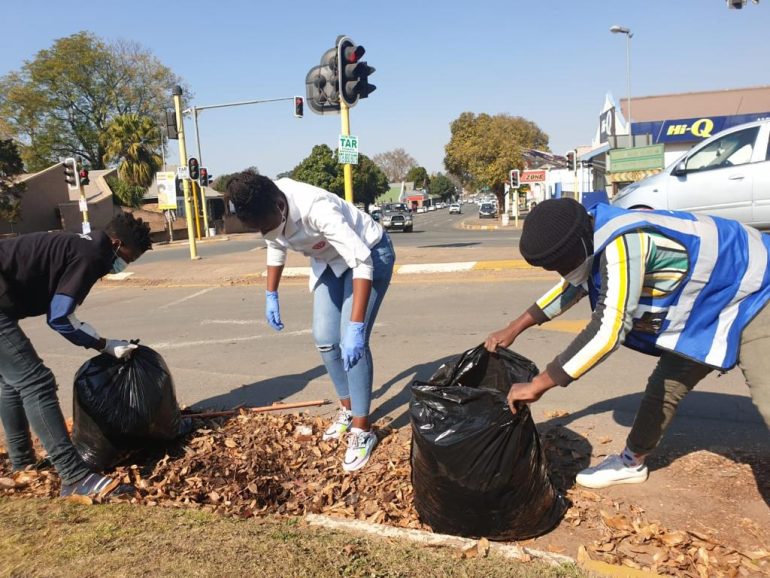 READ: Hospitals buckle under strain caused by ongoing looting
Local police poorly equipped
He added that it is disappointing that local police have yet again been poorly equipped to handle the violence, but private security companies have done what they can to assist.
"Surely a simple thing like rubber bullets should have been immediately available to the police? There should be no more talk of inhibiting private firearm ownership as this is crucial self-defence for people let down by weak state security," he said.
Bloom said he was heartened by citizen initiatives like Malvern Cleanup and Rebuild which is using social media to coordinate efforts to rehabilitate the area.
"Private/public partnerships can save our country, as we are seeing with the Covid-19 vaccine rollout-out which has been boosted by efficient private sites that are now open to people not on medical aids," he said.
In KZN, SANTACO has joined those cleaning the streets.
On Wednesday, taxi drivers helped clean up parts of the Durban CBD that had been left devastated by looters. In other smaller areas, residents swept the streets and picked up dirt and other debris strewn across roads.
[Watch] Clean up operations are well underway at Diepkloof sqaure. Cleaner at the sqaure Selo Mofokeng says he anticipates that they should be done by the end of next week. #GautengShutdown #SAunrest @KayaNews pic.twitter.com/bFdZDPkspH

— Kat Sekhotho (@KatSekhotho) July 15, 2021