By: Natasha Archary 
Do you remember the Final Destination movies that revolved around a few cast members who dodged a bullet? If not, let's refresh your memory, someone has a premonition of impending death, warning them of a dire situation that is going to happen.
It feels and looks as real as a play-by-play account of things unfolds and the group "escape" for following their friend's intuition.
While the Final Destination movies end with none of the group surviving the topic on Kaya Drive with Sizwe this Friday afternoon, is about dodging a bullet unscathed.
The team shared their experiences:
These celebrities have dodged bullets, literal bullets in some instances:
The King of Pop could have been one of the victims of the 9/11 attacks. Jackson was supposed to be at the World Trade Center on 11 September 2001 for appearances but overslept and missed his meetings that morning because he was up until 04h00 on the phone with his mother.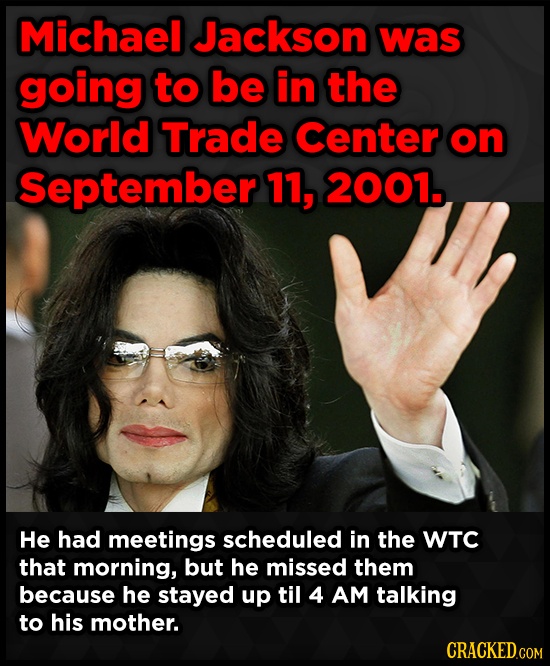 The actor was supposed to on one of the hijacked flights on 9/11 as well but missed his flight. Wahlberg has previously spoken about how he could have helped thwart the hijacking.
The rapper dodged a bullet when he issued a hefty R50k reward for the return of his gold chain and diamond-encrusted 'key to the city' pendant that was snatched from him. Cassper dived into the crowd at while performing at a Youth Hip-Hop festival in June a few years ago. While he offered the huge reward, he didn't need to fork out that much.
"Honestly I just didn't like the approach. Cause when they got there they got the pendant, and he said he didn't have the chain. Then they told him okay but we want the whole chain. Then he's like, oh okay I have the chain. So the whole thing was like, he was actually trying to rob me or not help me."
South Africans will also remember the cash-in-transit van driver who dodged literal bullets in May this year.