Kaya 959 Entertainment Reporter
We're celebrating our birthday month by looking back at 24 memorable Kaya Magic moments.
With so many memorable Kaya Magic moments to choose from here are a few you can engage with and explore.
Kaya 959 launches on-air
In 1997 Kaya 959 launched as Kaya FM in August with Lawrence Dube on the Morning Drive.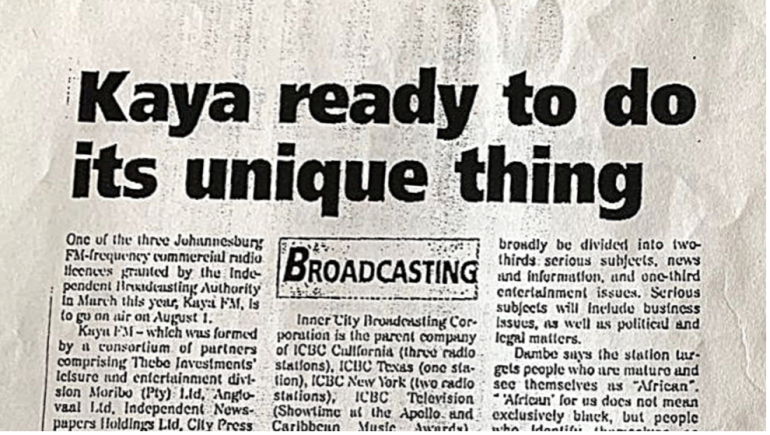 2009 Kaya FM Reality Show
2 Strangers and a Wedding:
A fun to follow reality show that saw two strangers married at the Old Park Station in Newtown, Johannesburg.
The couple tied the knot in front of family and friends, but sadly the marriage ended in 2010.
2010-2017 Kaya FM's Family Day
An event where parents and children, professionals and personalities engage and connect in a relaxed environment while enjoying good music.
2011 We're not just a radio station
Kaya 959 Connects with listeners for the first time on YouTube.
The channel currently has over 145 000 subscribers which makes us the owners of a YouTube Silver Play Button.
Thanks to our lovely loyal fans, we are the number 1 station YouTube channel in the country for the most active YouTube subscribers.
2013 We prove that we are the best!
Kaya 959 wins its first station of the year award at the 2013 MTN Radio Awards ceremony.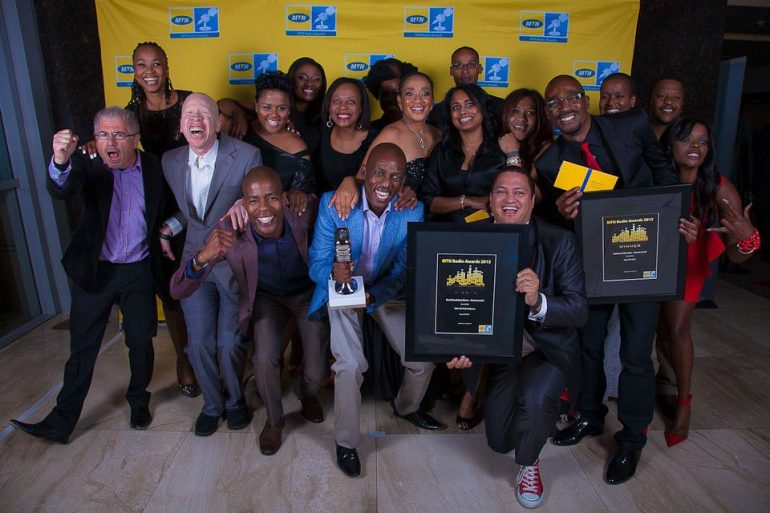 2015-2017 Kaya FM's Mother's Day Concert
A day to celebrate mothers with some pampering and good music.
2017 You wanted more, so we gave you Kaya TV
Kaya TV is launched.
Kaya 959 fans were able to streamed presenters live in studio, keep up with events and watch live performances.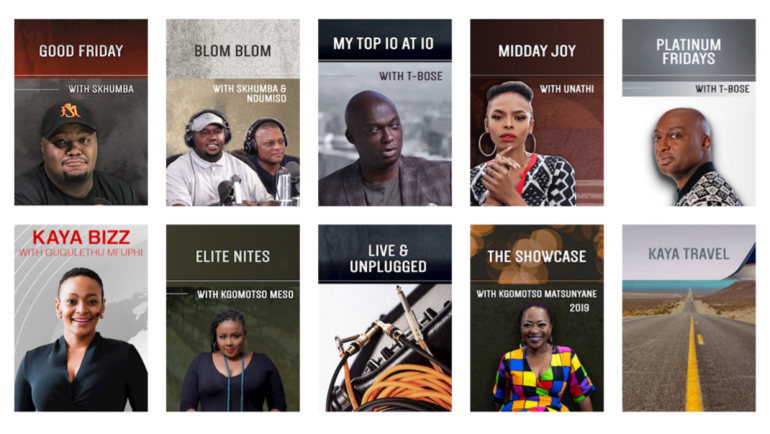 2019 Tour in Japan
In 2019 Kaya 959 explored Japan where the Rugby World Cup was hosted.
A 6 part series of the adventures which ended with Skhumba tracking down Siya Kolisi was shared.
Here is a look at Skhumba delivering on his promise to find Siya in  Japan.
A Home for Christmas 2015
In 2015 Kaya 959 caught a magical moment on air and shared the experience on the Kaya 959 Youtube Channel.
14 year-old Omolemo Mokgwatlheng who lived with his aunt and grandparents after the passing of his mother, was entered into the "A Home for Christmas" competition.
Omolemo Mokgwatlheng walked away with the a new home.
2016 Zanzibar Kaya Listener Tour
Kaya 959 explored Zanzibar with a group of listeners.
Together we experienced the history and culture of the island and enjoyed a few of the main attractions.
2011: Kaya 959's T Bose wins MTN Radio Awards Music Presenter
2012: Kaya 959's The Epic Rhymth wins MTN Radio Awards Weekend Radio Show
2012: Kaya 959's Kgomotso Meso wins MTN Radio Awards Programme Innovation
2013: Kaya 959's 180 with Bob wins Radio Awards Breakfast Show
2013: Kaya 959's John Perlman wins Radio Awards News and Actuality
2014: Kaya 959's Georgie in the Afternoon wins MTN Radio Awards: Commercial
2014: Kaya 959's Top 40 wins MTN Radio Awards: Commercial
2017: Kaya 959's Tunicia Philips wins Liberty Radio Awards: Field News Reporter
2017: Kaya 959's Sandile Van Heerden wins Liberty Radio Awards: Sports Presenter
2017: Kaya 959's wins Liberty Radio Awards: Station of the Year
2018: Kaya 959's David O'Sullivan wins Liberty Radio Awards: Breakfast Presenter
2018: Kaya 959's Kaya Biz wins Liberty Radio Awards: Business and Finance ShowKaya
2018: Kaya 959's The Law Report wins Liberty Radio Awards: News and Actuality Show
2020: Kaya 959 wins Radio Awards: Station of the Year