By Kaya 959 Reporter
Motorists will soon be able to report potholes via WhatsApp. The City of Johannesburg has launched a Pothole Patrol app and WhatsApp bot. This will help enable the speedy reporting of potholes.
The smart initiative is in partnership with Discovery Insure and Dialdirect Insurance.
The Pothole Patrol partnership has already seen over 50 000 potholes repaired. The collaboration was sealed by the late Mayor Geoff Makhubo with the private companies in May 2021.
Discovery Insure Chief Executive Officer, Anton Ossip, says a "considerable dent in solving the challenge of potholes" has been made.
"With the launch of the app and bot, we will no doubt make an even bigger difference," he says.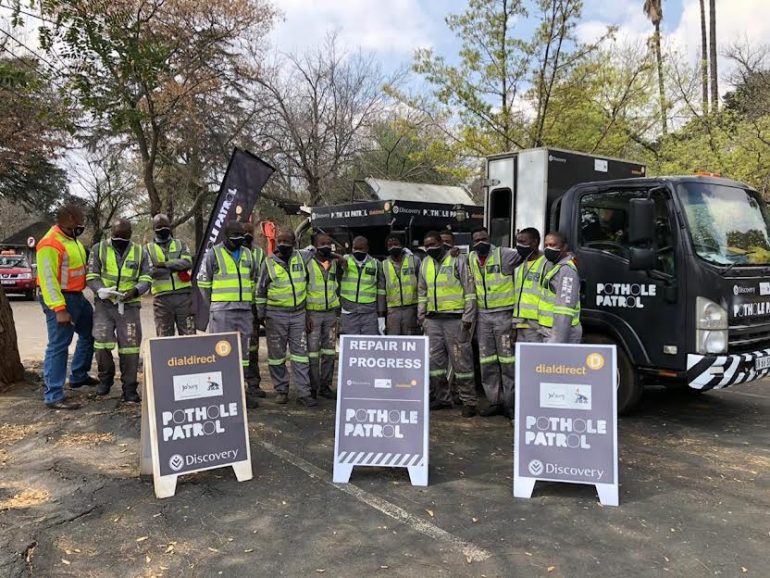 Simple to use
Anneli Retief, Head of Dialdirect Insurance, says the Pothole Patrol app is simple to use.
"It geolocates potholes and provides real-time progress on the potholes' repair statuses.  With the bot, users will also be able to report a pothole and view the status of the repair," she says.
Mayor Mpho Moerane says the initiative is a big step towards transforming Johannesburg into a Smart City.
"The Pothole Patrol initiative is not only about speeding up the repairs of our City's road infrastructure, but also to make our roads safer for all users who include motorists, motorcyclists, cyclists, as well as pedestrians. In addition, the use of the app and bot will subsequently reduce traffic congestion in pothole affected areas and aid seamless traffic flow," he says.
Motorists can download the Pothole Patrol app from either the Apple App Store or Google Play.
You can also WhatsApp the word 'Hi' to 084 768 4653 (084 POT HOLE) and follow the prompts.
#JoburgRoadSafety The #PotholePatrol app is available on your app store and residents as well as motorists are encouraged to download it and use it. The City is improving every day 🚧👏🏾 #JoburgTransportMonth ^GZ pic.twitter.com/lzTTIiRdkg

— City of Joburg (@CityofJoburgZA) October 12, 2021
ALSO READ: More than 100 babies abandoned at Gauteng hospitals in 2020