Kaya 959 Reporter
An Alabama boy in the US, who weighed 420 grams at birth after his mother went into labor at only 21 weeks and one day of gestation has been certified as the world's most premature baby to survive.
Guinness World Records and UAB Hospital announced Wednesday that Curtis Means, who weighed only 420 grams at birth, set the new record.
Also Read: EC mother gives birth to baby with Progeria, a rare condition that makes her look old
Born 132 days premature on July 5, 2020 with a twin who didn't survive, Curtis is now healthy and 16 months old.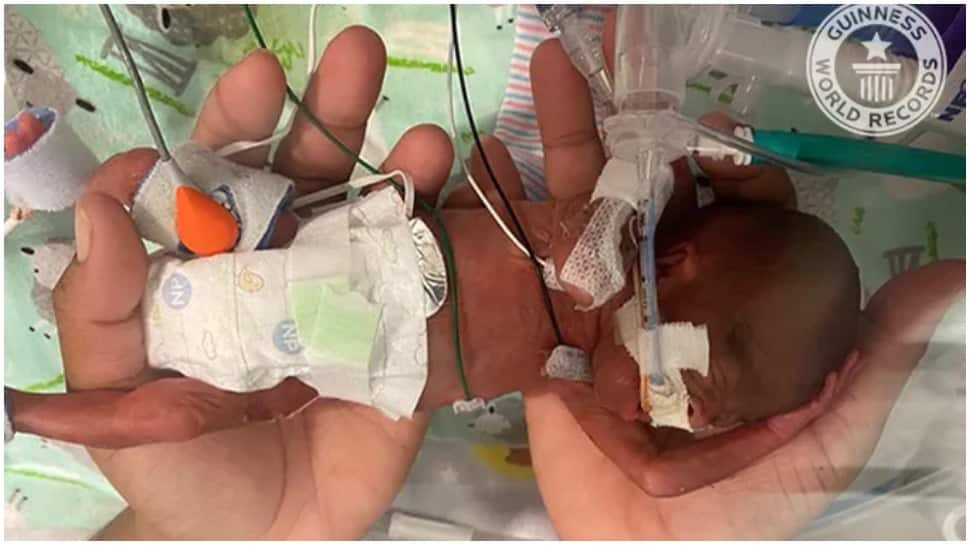 Also Read: Woman welcomes first baby at age 70
Delivered at 21 weeks 1 day, Curtis' original due date was 11 November. But due to the complications, he was delivered almost 19 weeks before his due date.
According to Guinness World Record, Since the chances of survival of premature babies are very less and one of the twins has already succumbed to the complications of premature birth, it came to everyone's surprise when Curtis responded extraordinarily well to treatment and, as the days and weeks went on, he grew stronger and stronger.
Also Read: Mother reunited with baby after he was taken during hijacking
WATCH THE VIDEO OF HIS JOURNEY
His discharge from the hospital was only made possible with a tailored course of medication and special equipment such as bottled oxygen and a feeding tube, but it was nevertheless a major milestone on his extraordinary journey.