Host of the reality South African cheating show Uyajola 9/9, Jub Jub went head to head with Lerato Kganyago.
After his Instagram Live on the state of affairs in South Africa and the ongoing looting, Lerato's response to Jub Jub's statements did not sit well with him.
View this post on Instagram
Molemo Maarohanye, popularly known as Jub Jub hit back at her comment and called on her and other celebrities to stand up and help the poor instead of trying to teach him about politics.
View this post on Instagram
Lerato's sentiments on Jub Jub's post was that he was sending out the wrong message and she called on him to speak to people but with honesty. She laid into him about his statements being sporadic and without context of the years that have lead the people of the country to this point.
According to Lerato Jub Jub's Insta Live was a generalisation and she spoke for herself as an artist who has been vocal on matters in the country.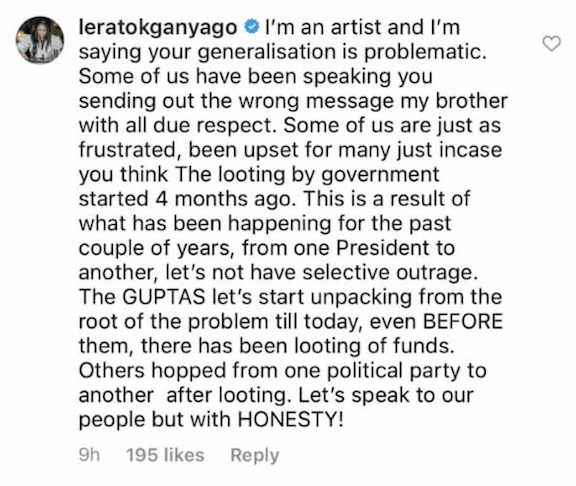 Jub Jub didn't hold back in his response and instantly told Lerato that her views bored him. He feels he is just as entitled to an opinion on the state of affairs in South Africa as she is. His point was that he did not want to sit around rehashing the past, as he didn't feel that would solve anything.
"The country is burning, the poor have been disenfranchised for too long in this country and it's easy for someone to say violence this, violence that when they don't know their day to day pain. I'm not here to talk about politics nor the Gupta's, I'm talking about people who think they have the right to judge the poor based on their position of privilege." – Jub Jub
Also read: Over 30 black-owned businesses looted