By: Natasha Archary
Joggers in Centurion are being warned to avoid jogging after dark and in the early hours of the morning. This after a jogger was robbed by armed men in a white Avanza last week.
Street cam footage shows the male jogger running down a street while the robbers can be seen driving off in the background.
The incident took place on Thursday at 19h00, near Stoneridge in Centurion.
A warning has been issued to joggers and cyclists to avoid hotspots in the area after an increase in similar incidents.
According to Monitor Net, joggers and cyclists are urged to avoid the Amberfield estate after a cellphone and bicycle were stolen.
People are advised to avoid routes that are quiet and secluded. Roads that are close to open fields or vacant buildings are also no-go areas.
Joggers in Centurion are requested to change their routes daily, not run when it's dark and to run in a group.
Recent incident near Stoneridge Centurion. Joggers targeted for cellphones. Armed men in a white Avanza. #CrimeWatch pic.twitter.com/t3ZTSqh84g

— Yusuf Abramjee (@Abramjee) November 8, 2021
A number of Centurion residents shared that security is a concern because muggings and robberies occur daily.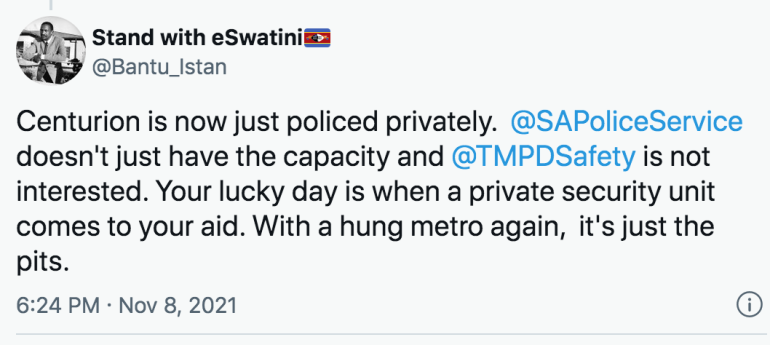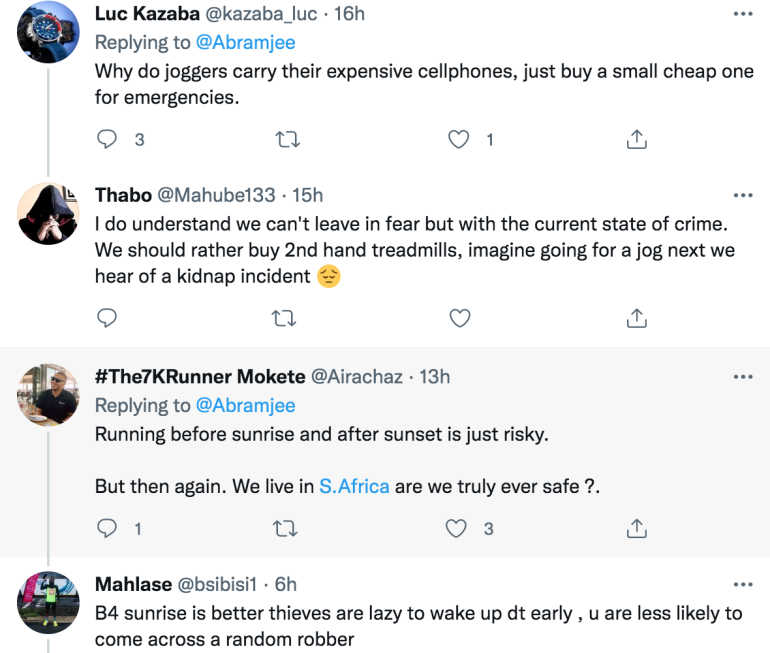 WATCH: Johannesburg man hijacked during loadshedding