By: Natasha Archary 
South African's aren't finding the humour in Trevor Noah's World Tour release dates which only includes US and European cities.
Back to Abnormal will be Trevor's first stand-up comedy World Tour since the COVID-19 pandemic broke out worldwide.
The South African comedian and Daily Show host took to his social media to announce his excitement about his tour and plans for taking to the roads of America from September to December.
View this post on Instagram
However, fans from South Africa, Asia and New York are feeling excluded because there's no news that Trevor Noah's World Tour will be coming home or making its way elsewhere in the world.
View this post on Instagram
These are some responses from upset fans:
Is it American world tour or rest of the world , world tour?

— Ernesto Che Griffin (@Wangalla) June 14, 2021
World tour, but not one Asian Country. 🙁 Come to Indonesia Buddy. You can crash on my couch.

— Michael Bugdoll (@BugdollMichael) June 16, 2021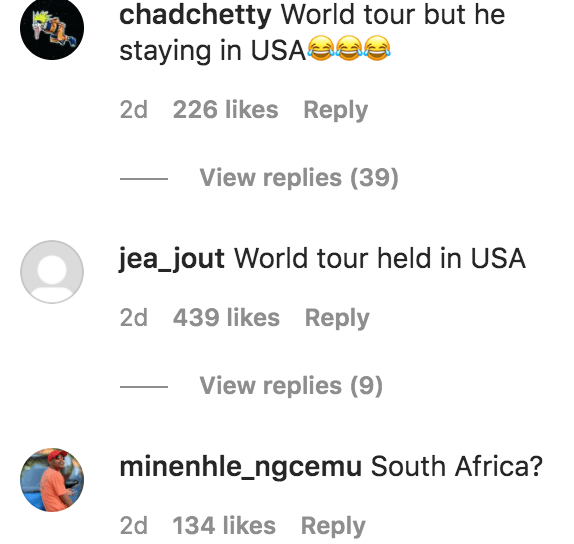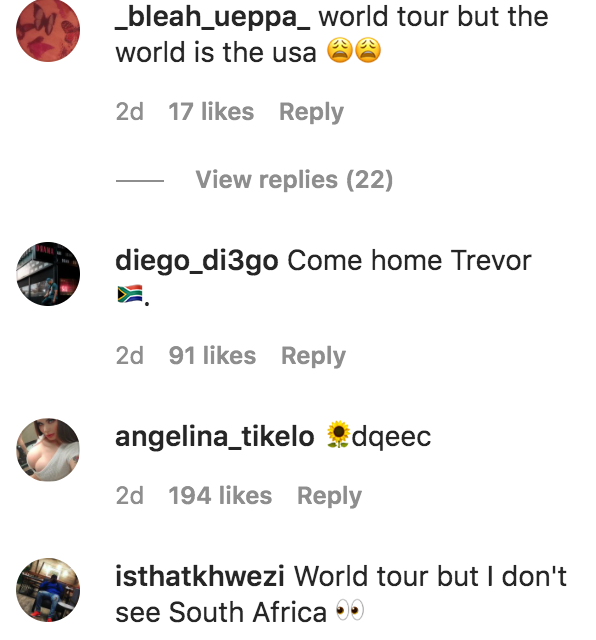 Also read: Ciara celebrates shedding baby weight