By Kaya 959 Reporter
A suspected robber was shot dead and two men arrested following a shootout in Selby.
Police in conjunction with the Johannesburg Metro Police Department (JMPD) spotted a suspicious grey Honda CRV with four occupants inside driving along Eloff Extension.
Police spokesperson Captain Xoli Mbele said officers stopped the vehicle and one of the suspects shot at the police.
"Police retaliated and one of the suspects was shot once in the upper body. Paramedics certified him dead on the scene. Two of the suspects were apprehended after they jumped out of the car and ran away. One suspect is still at large," Mbele said.
He said the vehicle was reported hijacked at Yeoville SAPS on Wednesday morning. An unlicensed firearm with live rounds was also recovered.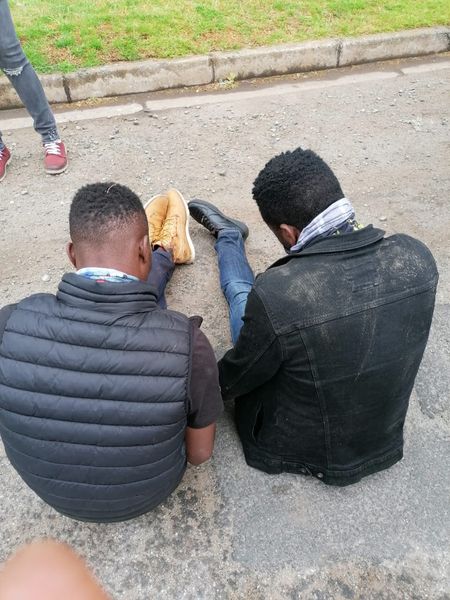 ALSO READ: Local government elections promise to be fascinating
Ballistic testing
The firearm will be sent for ballistic testing to ascertain if it was used in the commission of other serious and violent crimes. An investigation is underway and the suspects will appear in the Johannesburg Magistrate's Court soon.
The two suspects, aged 28 and 34, have been charged with conspiracy to commit a robbery, attempted murder, possession of a hijacked motor vehicle, possession of an unlicensed firearm and ammunition
Johannesburg Central Station Commander Brigadier Perumal commended the work done by the police.
Meanwhile, police have arrested and detained 36 people for failing to comply with lockdown curfew rules. They were detained at various police stations around the city and will appear in a number of courts for failing to comply with the Disaster Management Act.
JMPD officers also seized two cars and car polishing machines at Eloff Street.
A JMPD spokesperson said as per the city's bylaws; no person may clean or repair any part of a vehicle or wash, dry or paint on any public road except in the case of an emergency breakdown of a vehicle.
ALSO READ: BREAKING NEWS: Body of boy who fell in manhole in Evaton has been found