By Kaya 959 News
Yet another petrol increase is on the cards ready to hit the pockets of all South Africans.
Department of Mineral Resources and Energy (DMRE) announced that starting from Wednesday, 4th of August there will be an increase in the price of petrol.
Fuel increase: Petrol up by 91 cents, diesel by 55 cents from 4 August 2021 🙇🏽‍♀️😑🤧 pic.twitter.com/oDTAucQLBU

— Keabetswe 👣🇿🇦🏳️‍🌈 (@KBmanyobe) August 2, 2021
Also Read: Fight against pit toilets in primary school goes to court
The department says both grades of 95 (ULP and LRP) and 93 (ULP and LRP) will increase by 91 cents.
The new price for petrol will be R18.20 cents a litre, starting from tomorrow (Wednesday)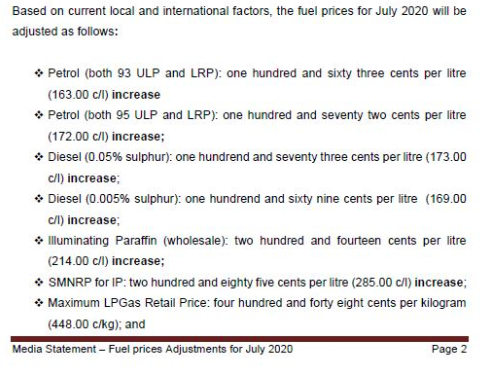 Diesel increases by 55 cents per litre and a litre of paraffin will cost 50 cents more.
In a statement, the DMRE said the average international product prices for petrol, diesel and illuminating paraffin increased during the period under review.
"The Rand depreciated against the US Dollar during the period under review, on average, when compared to the previous period," it said.