Over 13 000 new Covid infections have been detected in South Africa in the previous 24 hours. The National Institute of Communicable Diseases confirmed 13 246 additional cases.
The NICD said that 13,246 new cases had been recorded at a positivity rate of 21.7% in the latest statistics. Gauteng was again at the forefront of the growing number of cases, with 7,859 of the infections recorded there.
"These concerning figures represent the highest number of daily cases and positivity rate recorded since January 2021. The total number of laboratory-confirmed cases increased to 1 774 312," the NICD said.
The Northern Cape, Free State, North West, and Gauteng provinces, according to the NICD, are officially in the third wave, with the remaining five provinces experiencing continuous rises in the number of cases.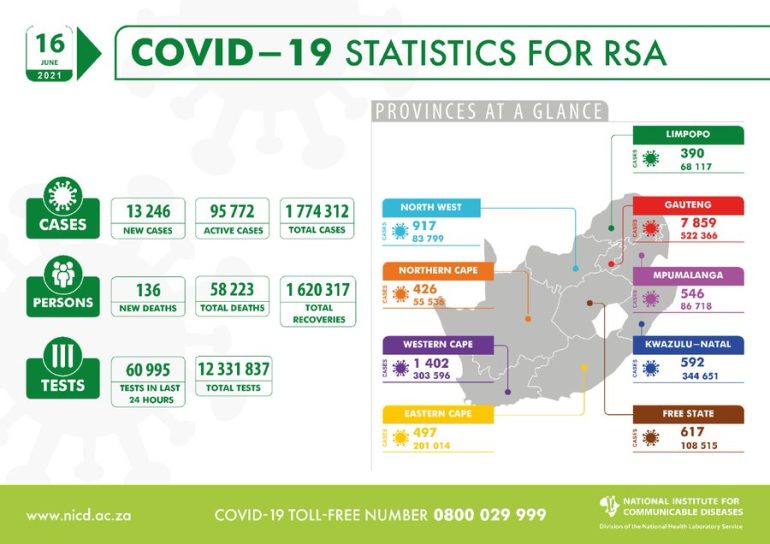 The NICD warned South Africans: "Citizens should remain vigilant in following Covid-19 preventative measures by wearing a mask that covers both the nose and mouth, practicing healthy hand hygiene – through washing and sanitizing – maintaining physical distancing of at least 1.5m and limiting social interactions as much as possible."
Earlier in the week, President Cyril Ramaphosa officially announced the country's move to level 3.