Kaya 959 Reporter
Spotify has released its "Wrapped" lists for 2021, showing listening behavior on the platform
The music streaming service's annual look back at what people listened is giving the world a fun wrap-up look to what has been a rough year, with many restrictions and and a resilient virus.
Also Read: WATCH: Bathong Makoti!!! Twitter reacts to a video of a Makoti dancing to amapiano
Though many South Africans are tuned in to what's happening globally; with Drake being the most streamed artist internationally and here at home in Mzansi, the popularity of Amapiano is undeniable.
With many genres bieng one click away on all streaming platforms, it is very clear from the Spotify list that Amapiano artists are the most streamed in South Africa in 2021.
These were the most streamed South African artists this year on Spotify: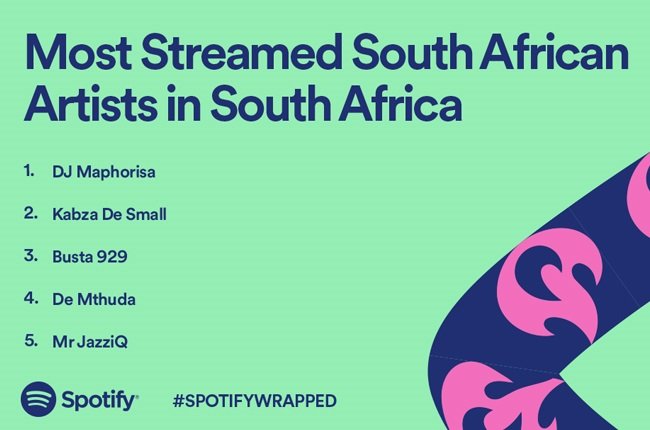 Also Read: Meet Snova! Vusi Nova's alter ego, the amapiano artist
Many other South African artists also did well when in comes to numbers, and some have taken to social media to thank their fans for the support.
AKA
View this post on Instagram
Moonchild Sanely
View this post on Instagram
Mr JazziQ
View this post on Instagram
Master KG
View this post on Instagram
Ami Faku
View this post on Instagram
Lady Du
View this post on Instagram
Sir Trill
View this post on Instagram