By Tamlyn Canham
DJ Zinhle is pregnant with her second child, and her eldest daughter, Kairo Forbes, can't wait to welcome the new addition to their family.
The six-year-old took to Instagram to share a beautiful picture from Zinhle's maternity shoot.  The image shows Kairo hugging her mother's baby bump.
"Reporting for BIG SISTER duty," the image was captioned.
Kairo's Instagram page, which has one million followers, is managed by her "glammy", Lynn Forbes.
ALSO READ: DJ Zinhle becomes Drake's 'Certified Lover Boy' meme
View this post on Instagram
Baby makes two
DJ Zinhle announced she is expecting her second child when she dropped the trailer for her new reality show.
'DJ Zinhle: The Unexpected' will premiere on BET Africa on September 18.
"I know this is unexpected but I'm so excited to share this part of my life with you all!" the DJ wrote.
Watch the trailer here.
Zinhle's partner, Murdah Bongz, also shared a cute picture from their maternity shoot. The couple wore matching black outfits. The word "asante", which means "thank you" in Swahili, can be seen in the background.
"WENA WAYITHABATH' INHLIZIYO YAMI…" he captioned the sweet image.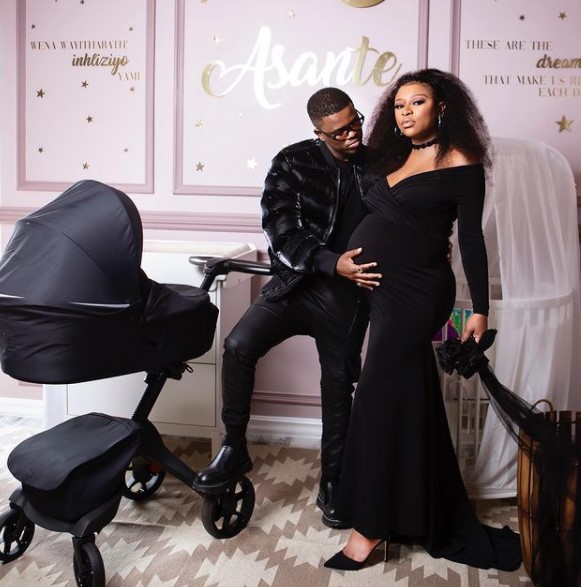 ALSO READ:  Master KG survives horrific flight experience
Main image credit: Instagram/@kairo.forbes