Kaya 959 Reporter
Representatives from over 20 organisations gathered outside the head office of Miss South Africa in Rivonia, Johannesburg to protest.
The organisations, which include African National Congress (ANC), Economic Freedom Fighters (EFF), National Freedom Party (NFP), South African Communist Party (SACP), Al-Jamah party, ANC Youth League, ANC Women's League, Congress of South African Trade Unions (COSATU), Congress of South African Students (Cosas), Young Community League of South Africa (YCL SA), Young Hearts 4 Palestine, Youth 4 Palestine, Swaziland Solidarity Network (SSN),  Muslim Youth Movement – Venda, Media Review Network (MRN), Friends of Cuba Society (FOCUS), Embassy of Palestine and the Royal House of Mandela at Mvezo, have a combined number of over five million people as members.
The organisations are protesting against the Miss SA organisation's support and persistence of Miss South Africa 2021, Lalela Mswane, entering the Miss Universe pageant.
Miss SA Israel protest gallery, (Images by Kaya 959 reporter, Katleho Sekhotho):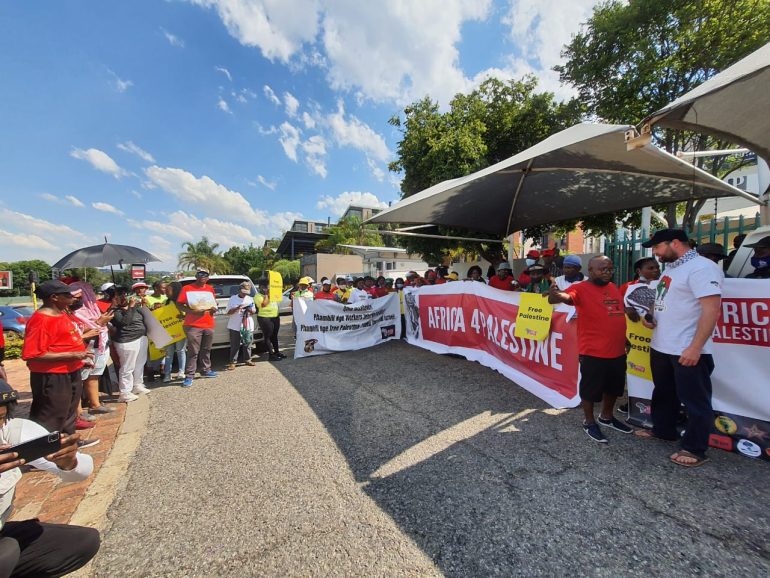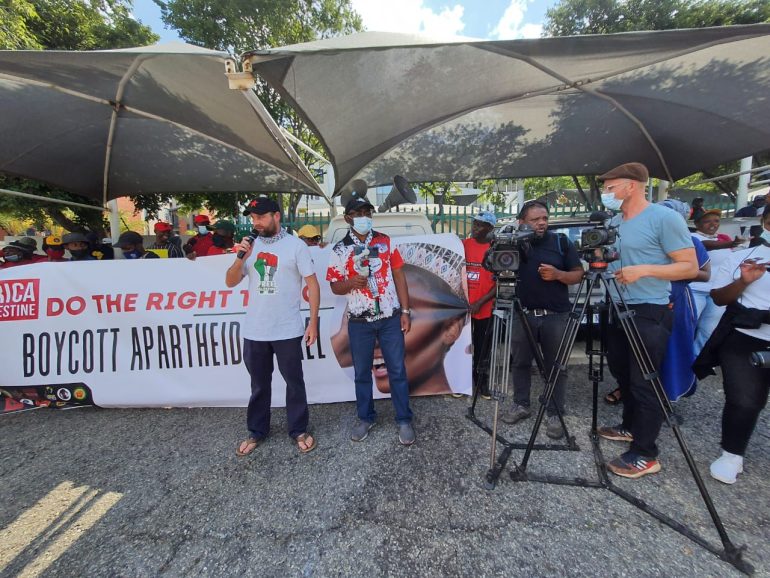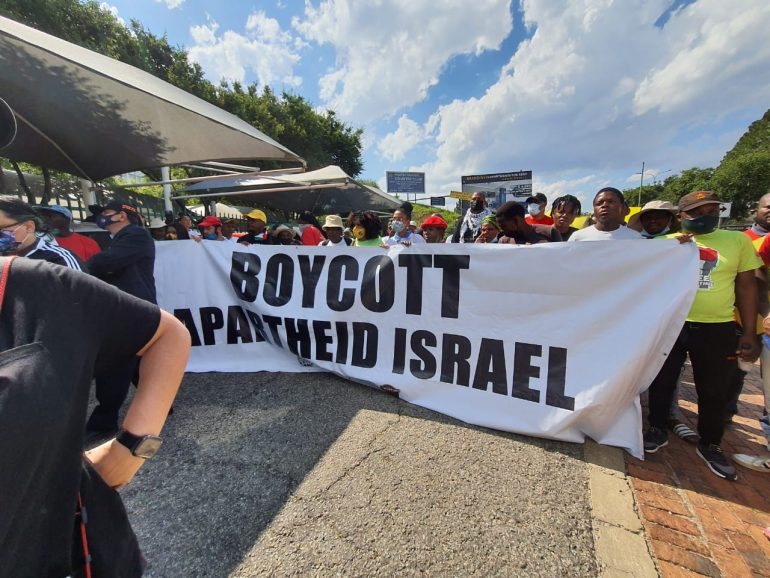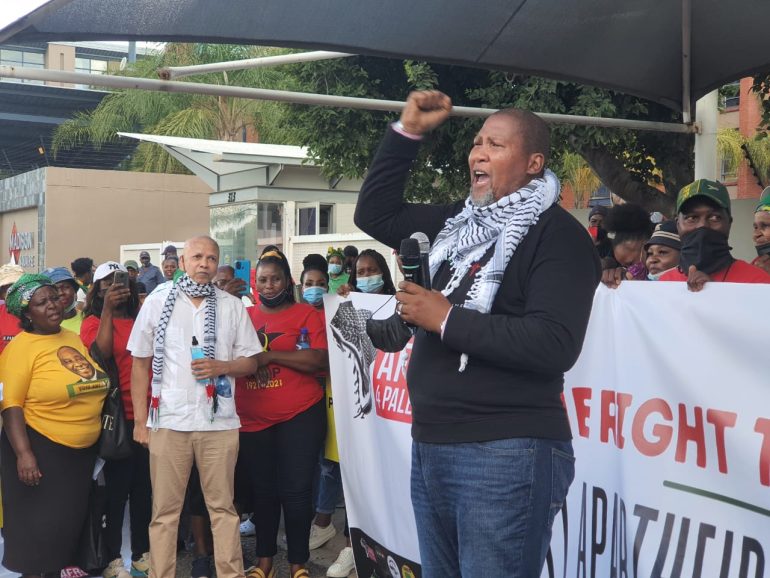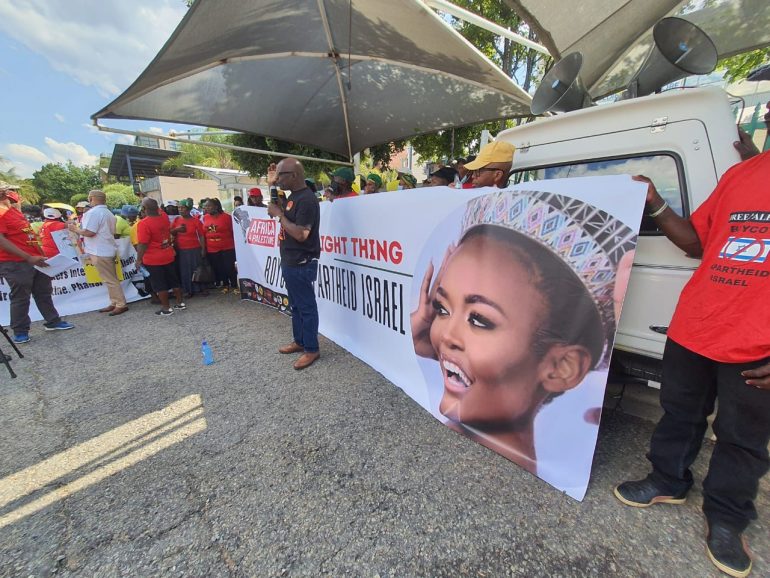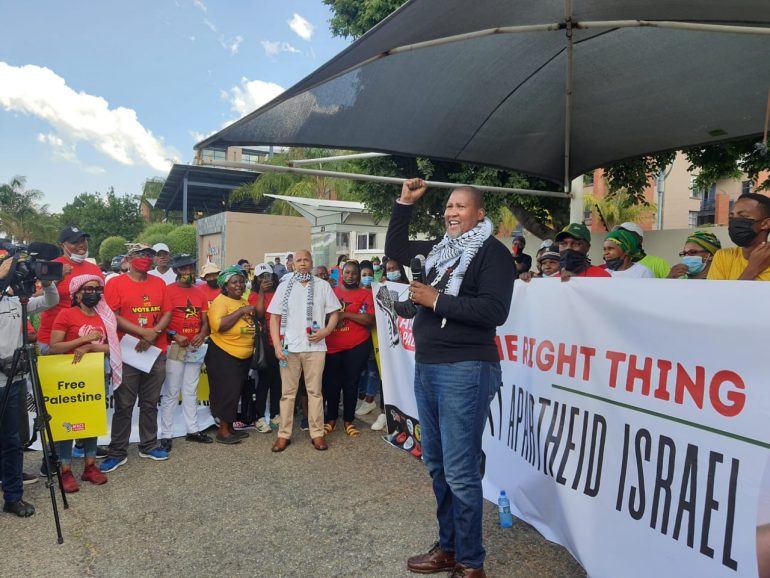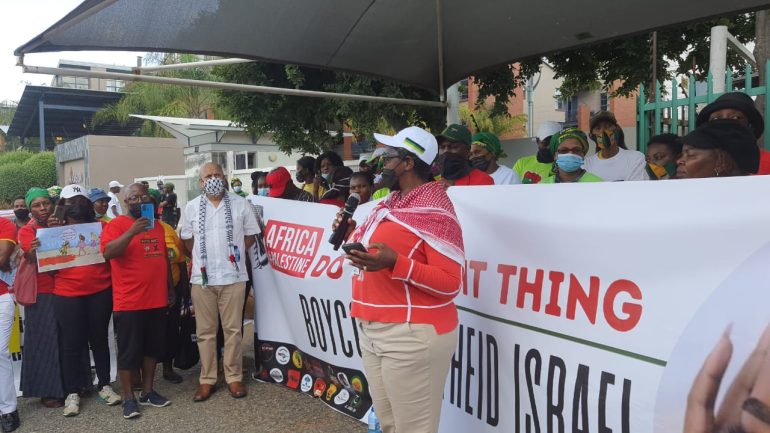 The pageant is being held in Israel which has been described by many as an apartheid state. The South African government announced last week that it would be "withdrawing" its official support from the Miss SA pageant ahead of the Miss Universe pageant.
This happened after growing calls for the reigning Miss South Africa, Lalela Mswane, to boycott the pageant scheduled to take place in Israel next month.
#LalelaMswane [Watch] ANC women's league President Bathabile Dlamini says it would be a dishonor for South Africa to take part in the Miss Universe pageant in Israel… @KayaNews pic.twitter.com/2wgFn74pEH

— Kat Sekhotho (@KatSekhotho) November 19, 2021
Also Read: Khaya Dlanga on Miss SA drama: 'Let her go'