By: Natasha Archary 
After several reports indicating that Lebo M will be tying the knot for the 6th time, the award-winning producer sets the record straight. Reaching out to Kaya 959, the Lion King producer and composer denied reports of a 6th wedding on the cards.
Addressing the Sunday World report, Lebo M dismissed the claims he will be getting married again.
"NOPE! I'm not getting married and have only been married 3 times (not even engaged). I've never remarried anyone, including Angela," Lebo M shared.
His response comes after several responses about his rumoured 6th wedding did the rounds on the weekend.
He offered to free up his schedule for a live interview on Kaya to provide further clarity on his marriages, divorces and other family dynamics.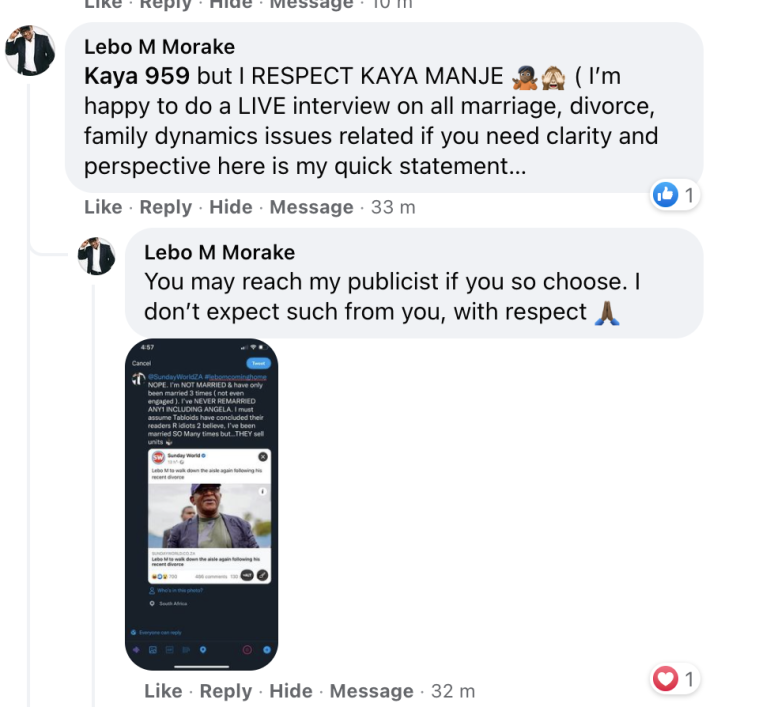 Meanwhile, the Lion King takes to the stage in North America this month, reconvening the live performances since the Covid-19 outbreak.
Winning 6 1998 Tony Awards, the Lion King is one of the most highly-acclaimed musicals with a proudly African heritage. The international award-winning musical has earned more than 70 major arts awards, including the 1998 NY Drama Critics Circle Award for Best Musical.
His 10-part series Lebo M – Coming Home details his family life in more detail and further dispels any falsehoods about how many times he has been married.