By: Poelano Malema
For centuries black people have had to deal with oppression and having to prove their intelligence.
Even years after apartheid has ended, black people still having to prove themselves.
What's sad is when the hate is inflicted by another black person.
Media personality Kuli Roberts wants this to come to an end.
READ: Women-led conversations and discussing issues affecting women
She was responding to a thread of tweets defining one's Africaness.
One Twitter user questioned if there are at least ten smart black Americans.
"Mention ten smart black Americans," the twitter user asked.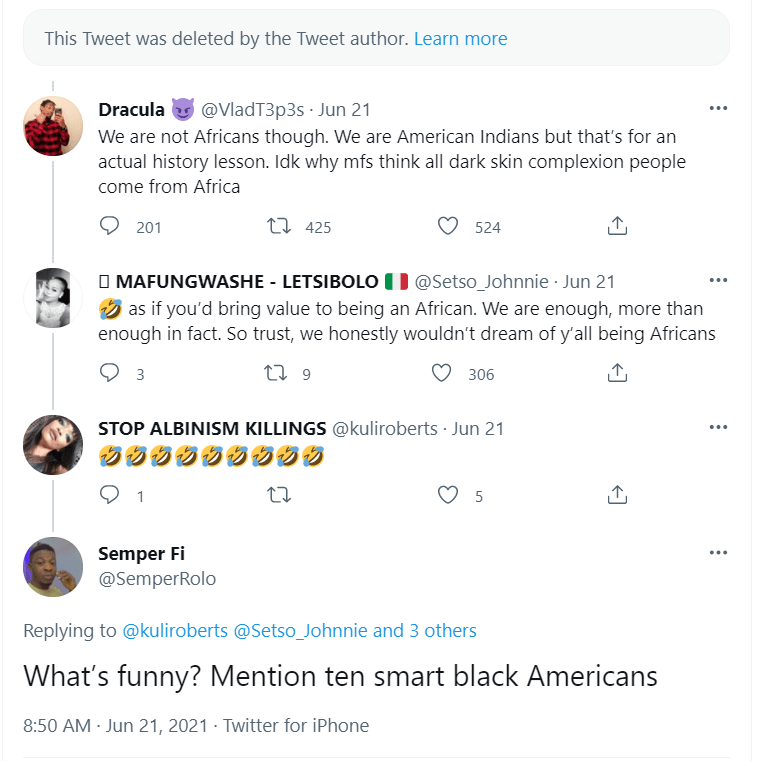 The tweet outraged Roberts.
"This tweet is too ridiculous to get an answer. There are so many inventions by Black Americans and u can find them on Google. Try the pram, u might need it," she wrote.
She urged the user to stop self-hate.
"Oi, stop insulting Black people. Are you mad? Your self-hate must be confined to your diary. Damn!" she wrote.
See the responses below.
This tweet is too ridiculous to get an answer. There are so many inventions by Black Americans and u can find them on Google. Try the pram, u might need it. Oi, stop insulting Black people. Are you mad? Your self-hate must be confined to your diary. Damn! https://t.co/I7p9WMfSpT

— STOP ALBINISM KILLINGS (@kuliroberts) June 21, 2021
READ: Xolile Tshabalala slams people who make fun of street vendors