By: Natasha Archary
Kim K shocks the world in an all-black ensemble that has 'Ye' written all over it. Complete with a dominatrix-style black mask with zippers around the eyes and mouth, Kim posted the unusual leather look on her Instagram with a knife emoji.
Kitted in leather Balenciaga from head to toe, the 40-year old made an entrance in New York ahead of the Met Gala.
The former reality star who is usually a bit more risqué with her fashion choices didn't show any skin this time, with matching gloves to cover her hands.
Kanye chose similar looks for his DONDA listening sessions where he set himself alight and "remarried" Kim.
The pair have reportedly put off their divorce in an attempt to reconcile for the sake of their family.
View this post on Instagram
Since the reconciliation, Kim K has been spotted in a number of all-black outfits including an off-the-shoulder black bodysuit with a dramatic trail.
View this post on Instagram
At one of the listening sessions Kim wore a similar face mask in another Balenciaga look. Her fans were not too sure about her recent look with many calling it "creepy."
This isn't the first time Kanye has influenced Kim's wardrobe choices and the SKIMS founder has previously followed her husband's guidance rocking Yeezy from head-to-toe.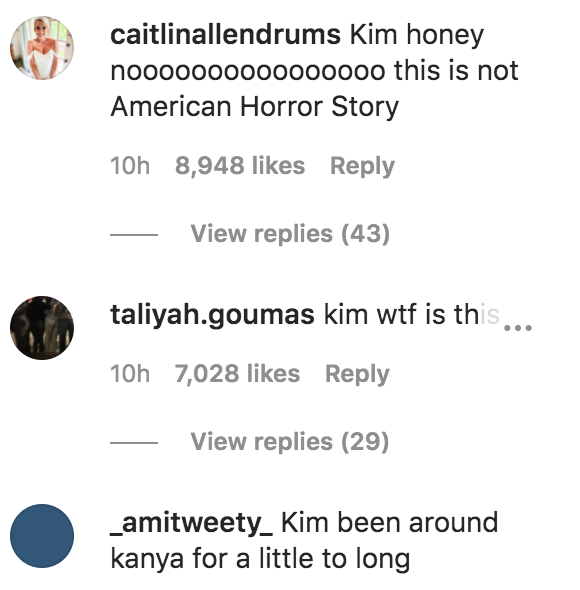 View this post on Instagram