This week cryptocurrency, in particular, Bitcoin was the topic of contention amongst many, after Elon Musk's tweets that Tesla will be suspending vehicle purchases using Bitcoin.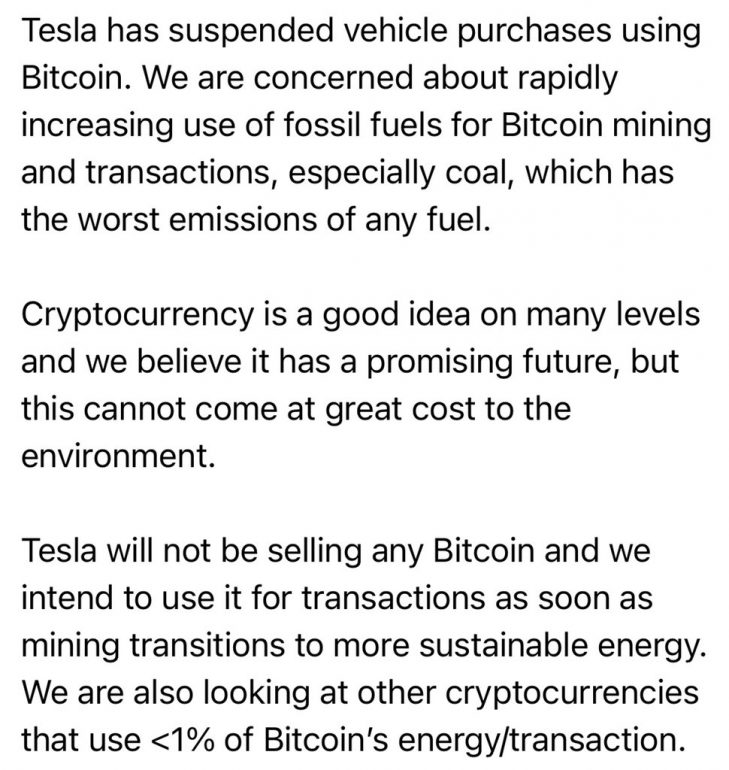 Kaya Drive with Sizwe Dhlomo broke down what cryptocurrency is, why it requires such a large block of power to mine, and clearing up how you trade the cryptocurrency.
Also read: Elon Musk gives Dogecoin thumbs up in tweet to see stocks surge
Engaging with Kaya Biz's Gugulethu Mfuphi and Editor at My Broadband, Jan Vermeulen, Sizwe helped define cryptocurrency in the discussion.
Watch the in-studio discussion here
In February this year, Elon Musk strongly urged his followers to invest in Dogecoin, a fairly new cryptocurrency that's rivaling Bitcoin. With Musk removing Bitcoin from his Twitter bio, his one-word Tweet, "Doge" saw the cryptocurrency's value surge within minutes.
His reasoning behind suspending Bitcoin in the purchasing of his energy-efficient Tesla brand of vehicles, is because the power required to mine Bitcoin is too high. Musk also mentioned that his company will look at other cryptocurrencies which use less than 1% of Bitcoin's energy/transaction as a more eco-friendly alternative.
This raises questions about whether he is once again giving Dogecoin a push.
Taking a poll on his Twitter page to gauge the response to his decision on suspending Bitcoin at Tesla, Musk asked, "Do you want Tesla to accept Doge?"
The response was positively staggering in Dogecoin's favour with 78.2% of the votes eager for the change.
Do you want Tesla to accept Doge?

— Elon Musk (@elonmusk) May 11, 2021
Understanding cryptocurrency made simple
What is the value of a cryptocurrency?
There isn't an absolute answer to this question. The value of cryptocurrency varies in much the same way as shares on the stock exchange.
Processing power
The process of mining cryptocurrency is expensive. You pay a lot in time, money and electricity. Mining cryptocurrencies requires powerful servers used for that specific purpose.
Who launches these cryptocurrencies?
Anyone can. While some countries have expressly banned cryptocurrencies, Bolivia, Iceland, Bangladesh, and Ecuador others have welcomed them.
What is Blockchain?
Think of it as an accounting ledger, with copies distributed to various investors all over the world, allowing them to keep track of all transactions.
It is specific to the Bitcoin cryptocurrency and is basically the technology that enables Bitcoin to exist. Blockchain is the encryption technique that controls the creation of monetary units and verifies the transfer of funds.