By Kaya 959 Reporter
Police have arrested a 37-year-old Gauteng man after he allegedly duped a property buyer out of R1 million.
Hawks spokesperson Captain Ndivhuwo Mulamu says Fhatuwani Nicholas Ngodiseni allegedly set up a fake email address. He is accused of using the email to launder money from a potential Randfontein property buyer in October 2017.
Mulamu says an intelligence-driven operation conducted by the Hawks' Serious Commercial Crime Investigation team in Johannesburg resulted in Ngodiseni's arrest.
"Further investigation revealed that Ngodiseni allegedly intercepted and re-directed the property buyer to his email address where he provided new banking details of which over R1 000 040 was transferred," she says.
The investigation team successfully obtained a warrant of arrest for Ngodiseni. Officers arrested him in Pretoria on Wednesday last week.
"He appeared on the same day at the Palm Ridge Specialised Commercial Crimes Court and the matter was granted R4 000 bail and the case was postponed to 22 November for docket disclosure," Mulamu says.
ALSO READ: Pretoria property agents withdraw mandatory vaccination circular
Hawks nab loan shark
In a separate incident, the Hawks arrested a 33-year-old Mpumalanga loan shark for contravention of the National Credit Act.
Captain Dineo Lucy Sekgotodi says police nabbed Nozipho Yolanda Precious Mabuza in Hazyview on Thursday.
"Mabuza is the owner of Humelela Cash loans based in Hazyview which is not registered with the National Credit Regulator. When the team executed the search warrant at her premises approximately 500 bank cards, Sassa grant cards and identity documents of clients, as well as over R36 000 in cash, were found and seized," she says.
Sekgotodi says the loan shark illegally kept these cards. This was done in order to ensure that clients pay back their dues monthly with inflated interests.
Mabuza has since appeared in the Hazyview Magistrate's Court. The case was postponed to 25 November 2021 pending further investigation. She was released on R1 000 bail.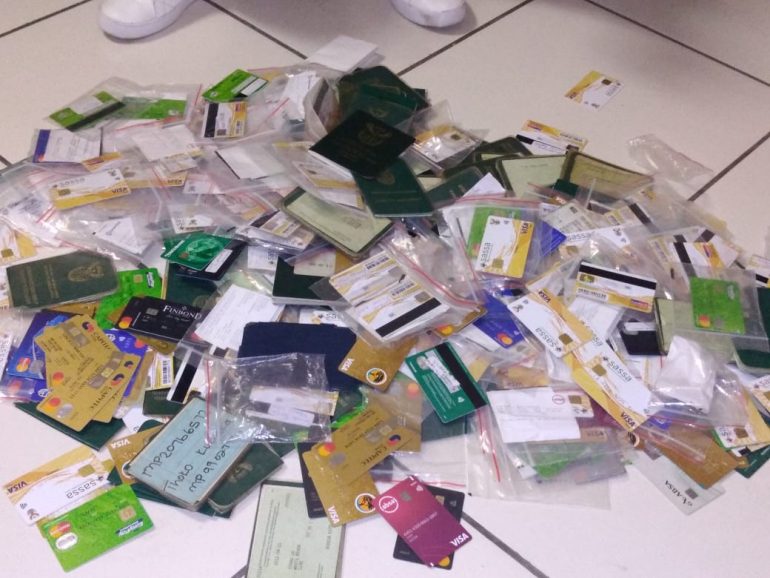 ALSO READ: Dealing with loan sharks (Mashonisa)