By Kaya 959 Reporter
Four people are due to appear in the Johannesburg Magistrate's Court after they were found with R2 million worth of counterfeit cash.
"The suspects were arrested in Auckland Park, Johannesburg, on Friday following an intelligence-driven information," police spokesperson, Captain Mavela Masondo said.
He said two women officers from the Gauteng Provincial Commercial Crime Unit and Crime Intelligence Unit received information about individuals who are in possession of counterfeit money and planning to commit crimes.
"An intelligence-driven operation was conducted and police pounced on four suspects who were found in possession of R2 million. Police established through an official from the Reserve Bank that the notes were indeed counterfeit. The four suspects, two females aged 57 and 58 and two males aged 36 and 48, were arrested and charged with possession of counterfeit money."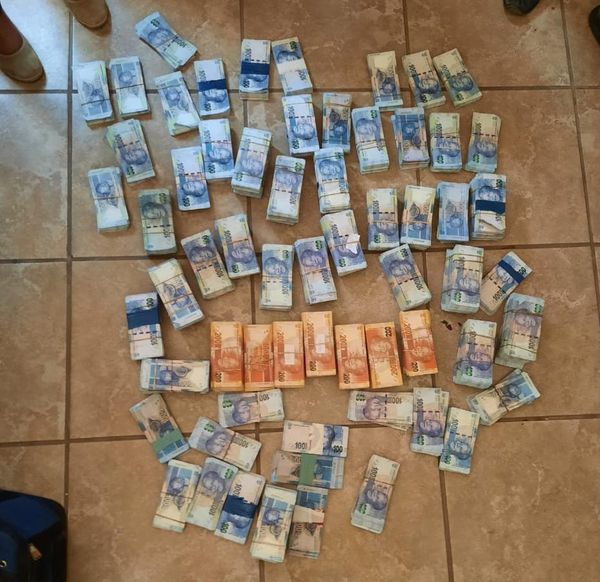 Hijacking in Alexandra
Masondo said in a separate incident, police arrested three men in connection with a hijacking in Alexandra.
He said police received information about a Mercedes Benz E300 that was taken in the area.
"Police from Highway Patrol Unit and Johannesburg Crime Intelligence proceeded to a house in Alexandra. Upon arrival police found one suspect in possession of the keys of Mercedes Benz E300 and an unlicensed firearm," Masondo said.
Police searched the house and found two more firearms.
The 37-year-old suspect was arrested and charged with possession of a hijacked motor vehicle, unlicensed firearms and ammunition.
Just hours before, police arrested three men in connection with armed robberies.
Masondo said it was a double victory for the police had also arrested two men allegedly involved in armed robberies and house robberies in the Parkmore, Linden, Parkhurst, Bedforview, and surrounding areas.
"It was established that the vehicle is fitted with false number plates. Two suspects were arrested and one firearm confiscated. An investigation is underway to establish if the vehicle was stolen and if the suspects are linked to other serious and violent crimes," Masondo said.