The family of Naadira Vanker, who was found buried in a shallow grave six days after being abducted are calling for the man responsible for her death to be handed a life sentence.
The mom of four and teacher was abducted from her home after a botched robbery on 22 April. Her car was found in Ennerdale and a search was launched to find the 31-year-old.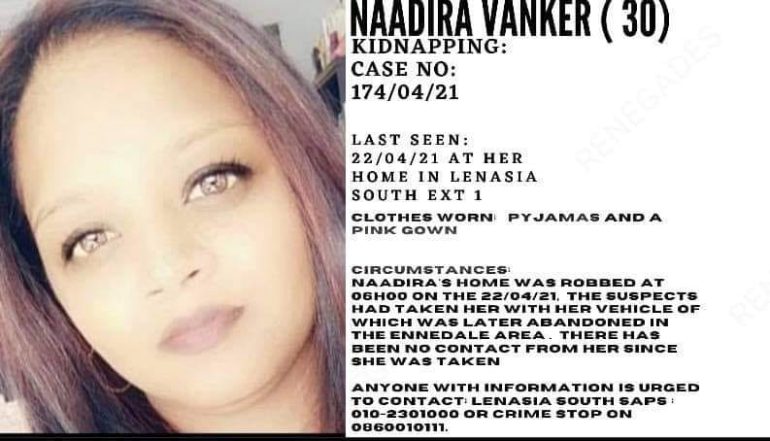 Also read: DA leader Solly Msimanga beaten up by man he allegedly owes R14 million
Six days later, the search ended when Vanker's body was found in a shallow grave in Phumlamqashi informal settlement, in Vlakfontein, South of Lenasia.
A 36-year-old security guard from the complex Naadira Vanker lived in was charged with murder, housebreaking with intent to rob, robbery with aggravating circumstances, kidnapping and defeating the ends of justice.
Lucky Mshubi was apparently known to the family and Vanker was known for preparing hot meals for him.
He appeared in the Lenasia Magistrate's Court on Friday but abandoned his bail application. The matter was adjourned until June.
Vanker's sister Abida Genner said, "All we want is justice for my sister. We want the man responsible to pay for what he's done. We don't want him to see the light of day again. He must live the rest of his life behind bars."