By: Poelano Malema
DJ Zinhle welcomed her baby, Asante, earlier this month.
The mother of two says she has been seeing flames.
Like most new moms, she has been battling with sleepless nights.
"I look like zombies from lack of sleep," she wrote on Instagram stories.
READ: It's a girl! DJ Zinhle and Murdah Bongz reportedly welcome their daughter
However, she says Asante is a calm baby who sleeps well.
"Our baby is calm & she sleeps well but a new born is still so much work in the night," she wrote.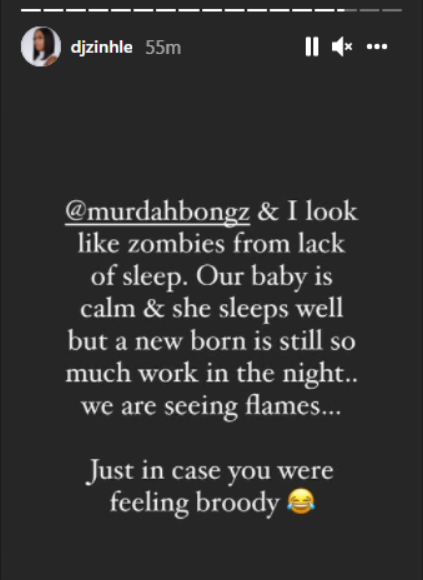 The entrepreneur and musician says that nursing the child has not been easy.
"We are seeing flames," she wrote on IG Stories.
"Breastfeeding kicked my a*s!!! Wow!!! Someone should have told me how tricky it could get. Anyway, I won eventually but WOW," she wrote on Instagram stories.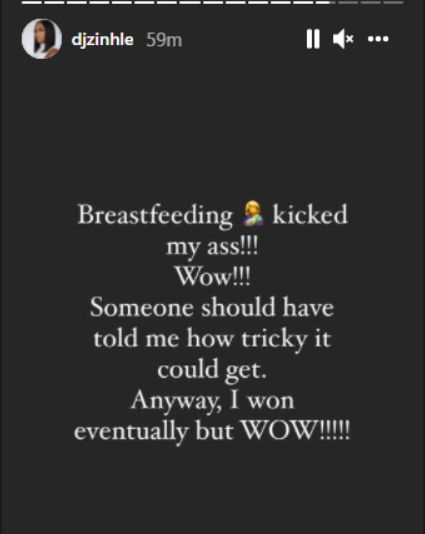 READ: Expert offers breastfeeding advice for new moms
View this post on Instagram
Image courtesy of Instagram/ @Djzinhle