By: Kaya News Reporter
South Africa recorded over 17 000 new COVID-19 cases over a 24-hour period on Wednesday 23 June.
This brings the number of positive cases in the country to over 1,8 million with over 59 000 deaths that have been linked to COVID-19 related causes.
Of the 17 000 new cases, close to 11 000 of those positive reside in Gauteng which puts the province in a volatile situation.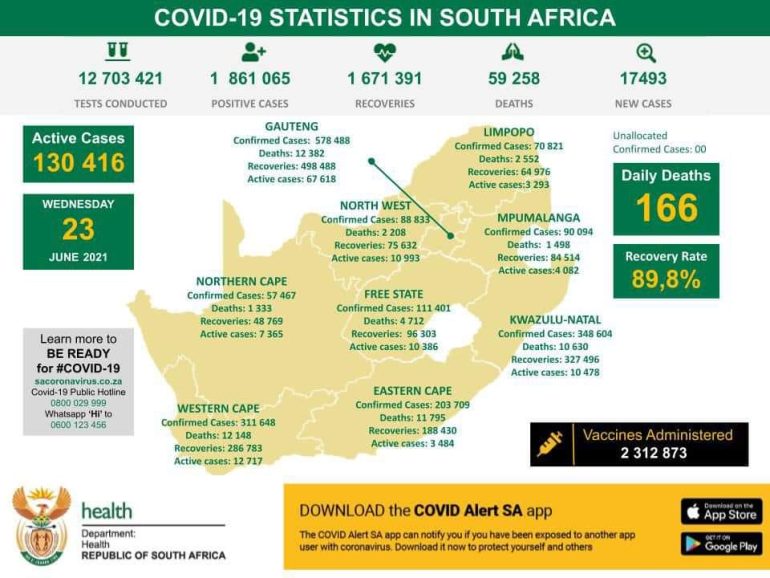 According to the National Institute of Communicable Diseases (NICD) a further 166 deaths have been recorded in the 24-hour period.
#COVID19 UPDATE: A total of 70,186 tests were conducted in the last 24 hrs, with 17,493 new cases, which represents a 24.9% positivity rate. A further 166 #COVID19 related deaths have been reported, bringing total fatalities to 59,258 to date. Read more: https://t.co/T9UNz3YpK6 pic.twitter.com/ZGvhXFOA1L

— NICD (@nicd_sa) June 23, 2021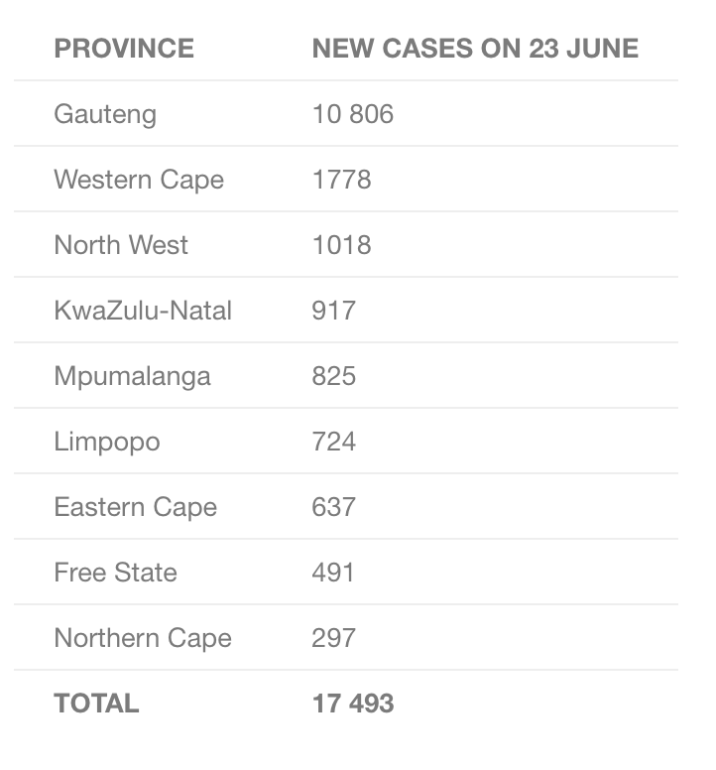 Meanwhile, medical professionals say the health system is under pressure and hospitals are overwhelmed as a result of the high number of cases. Gauteng is currently experiencing a shortage of beds and oxygen.