By Kaya 959 Reporter
Four men have been arrested for impersonating police officers and allegedly robbing people in the Johannesburg south area.
Johannesburg Metro Police Department spokesperson Senior Superintendent Wayne Minnaar said the trio were spotted travelling in a blue KIA Picanto in Orlando.
Minnaar said the men allegedly used police uniforms and fake number plates.
"They robbed several people along the N1 and N12 highways in the Johannesburg south area," he said.
Police arrested the men late on Tuesday after they were seen travelling in Orlando.
Minnaar said the men were positively linked to a robbery case in Mondeor.
ALSO READ:  Eastern Cape residents give live updates from R15m 'stadium'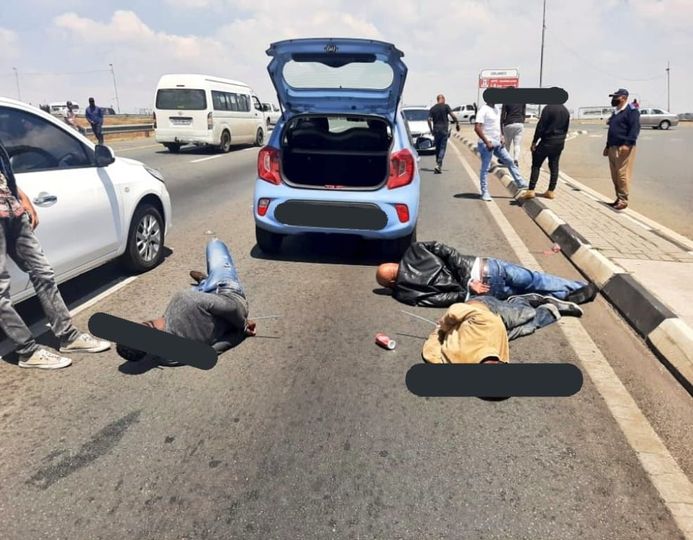 Man sentenced for cable theft
In a separate matter, a 24-year-old Malawian man has been sentenced for cable theft.
According to the Tshwane Metro Police Department the man was arrested in April after he was found in possession of 80 metres of copper cable.
In a separate matter, JMPD K9 officers in Hillbrow recovered a vehicle that was hijacked in Bertrams earlier this week. Minnaar said officers found the vehicle abandoned in Hillbrow.
"It was taken to the pound by police officers. No arrests have been made at this stage," he said.
Police confirmed that the owner had been killed in the hijacking.
The TMPD said he was found guilty at the Pretoria Magistrate's Court and was sentenced to three years direct imprisonment.
"The TMPD welcomes the sentencing and hopes this will send a stern warning to those who are involved in cable theft. The TMPD has a team dedicated to combat cable theft and they would like to appeal to members of the public to play their part and assist the TMPD by reporting cable theft," the department said.
It said a dedicated Cable Theft Unit has been set up and works around the clock to catch culprits.
The Unit would appreciate any assistance from the public as this crime has devastating effects on communities.
To report cable theft, the public can contact the TMPD on 012 358 7095/7096.
ALSO READ: Police step up patrols in Tshwane ahead of elections