You get into a taxi, there is only one seat left and it is right next to "that guy". You know the one. All you want is peace and quiet on your way to work. But the minute you sit down he is on some, "Hello nice. Unjani? Can I have your digits?"
Commuting can bring out the worst in all of us. For Thomas and Skhumba, their bugbear is the person next to them on a long flight who wants to make conversation about politics, the state of the economy or their favourite soccer club. You pretend to be asleep to avoid them, and they see it as an opportunity to change the topic to sleeping habits.
Also read: Mid-year check-in: 5 tips to keep track of your goals  
The listeners shared their own hilarious experiences of travelling with other passengers daily.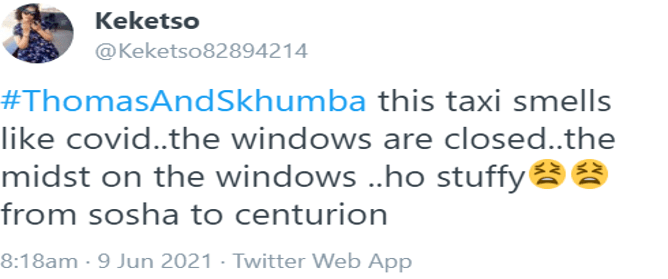 Then there was the R1 change guy:
While Cindy has taken lessons from the "hello nice" guy to perk up her mood on the road: