"I have not been hacked. Emily Kark, you can have him!" Lee-Ann Liebenberg too to her Instagram to announce her husband's affair.
South African model and former FHM-South Africa's Sexiest Woman in the World, Lee-Ann Liebenberg has decided to part ways with her husband of 10 years Nicky van der Walt.
The 38-year old model and her entrepreneur husband celebrated their 10th wedding anniversary a few months ago and recently welcomed the third addition to their family.
View this post on Instagram
Lee-Ann took to her Instagram stories to express that after 10 years of marriage the couple have made the mutual decision to part ways. While she didn't go into specifics, she did post and then quickly deleted another cryptic story shortly after. In the second post Lee-Ann names a woman, Emily Kark and she address her writing, "I have not been hacked. Emily Kark you can have him."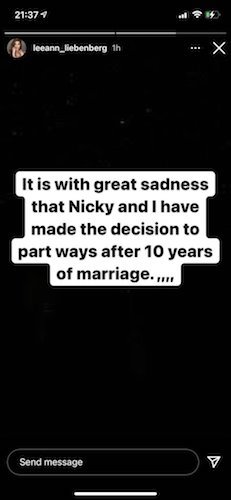 Her husband responded to Lee-Ann's post and called on people to give them space as they work through their problems. He cited that his wife is dealing with Postpartum Depression. He expressed the opposite of what his wife had stated with regards to their union ending and said they will not be getting divorced.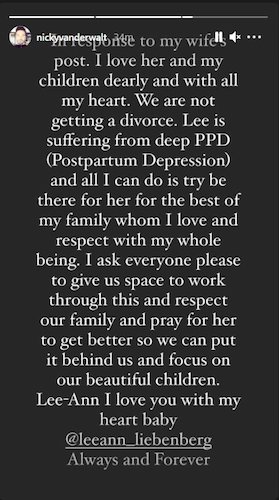 Lee-Ann has since thanked her friends, family and followers for the concern, messages and calls and has decided to take a few days off social media.
Also read: K.O is the first guest on the Ultimate Kaya 959 Top 30