SABC anchors Sakina Kamwendo and Vaylen Kirtley quickly jumped on the "Jessica challenge" on their morning bulletin, leaving South Africans in stitches.
SABC this morning 😂😂😂 pic.twitter.com/2L4AbGfv5D

— Aluteni (@Aluteni_) June 10, 2021
The rehearsed re-enactment of the awkward on-air moment between two Namibian Broadcasting Corporation (NBC) anchors, included the long pause and awkward silence. South Africans quickly quipped in that if there's one thing we're known for as a country it's our ability to make light of any and every situation.
Our country can be a mess but we will always make time for jokes https://t.co/TvZWNYgQT7

— Yaaseen Barnes (@Ya_a_seen_Him) June 10, 2021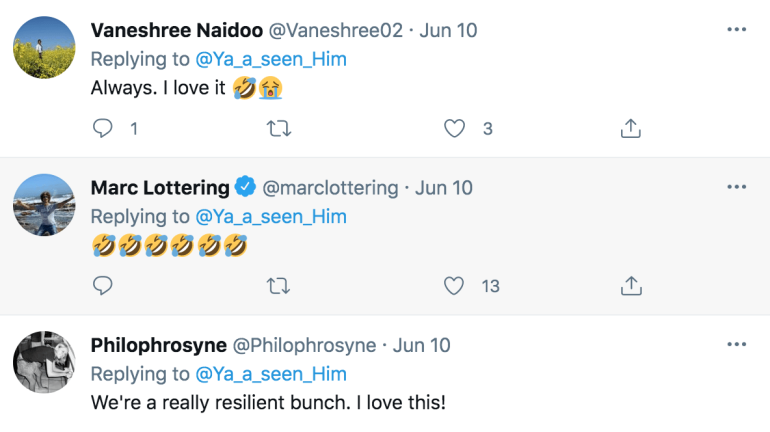 On Thursday, a video of NBC Namibia news anchors Jessica Kaimu and Elmarie Kapunda went viral when Jessica corrected her colleague while they were live on TV.
It didn't take long for the line "Jessica, we're live" to trend on Twitter.
While the video of the two beefing colleagues did the rounds, Jessica issued an apology and cleared the air in a tweet where she explained the situation was just a matter of her fellow anchor going off-script.
There's no any beef between us, my colleague forgot the script and I was just trying to correct her but I forgot we were live 😭😭💔
That's it

— Guess who (@Jesica__s) June 9, 2021
Also read: Jessica, we are live