The request by Shaleen Surtie-Richards' family for the late actress to receive a state funeral was granted.
Surtie-Richards will receive a Category 2 Special Provincial Funeral by the South African Presidency.
The press release details the funeral proceedings are set to take place this Sunday at 14h30 at the Durbanville Memorial Park in Cape Town.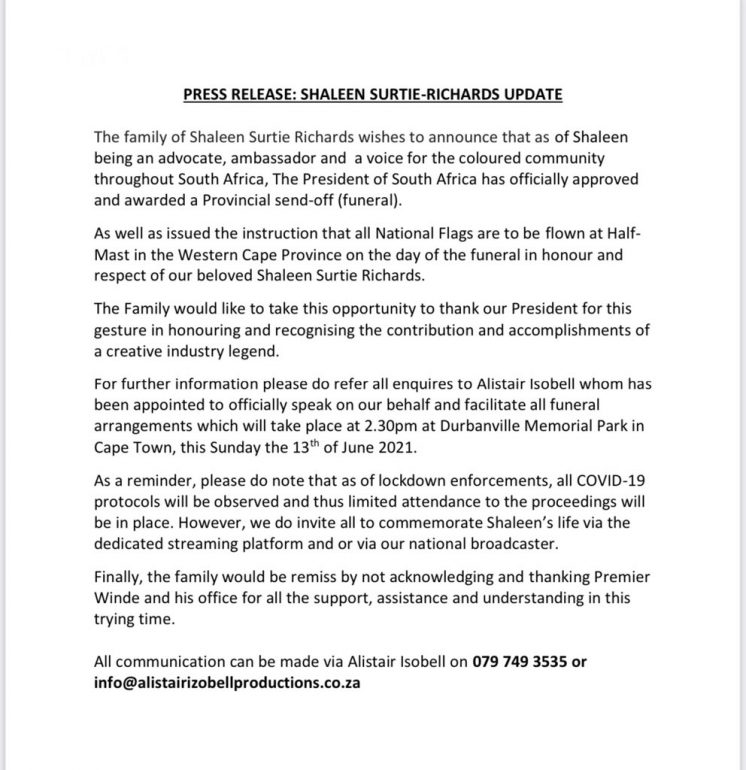 As is customary with a state funeral, the National flags will be flown at half-mast on the day.
Surtie-Richards was found dead at a guesthouse in Cape Town this week, where she was shooting a new series.
The country is welcome to virtually attend Surtie-Richards' funeral via the dedicated livestream which will be made available on the day via the national broadcaster.
Also read: Defining sex addiction