The wide-ranging debates about whether South Africans are ready for polyandry or not has left many with more questions than answers.
READ: I do, I do and I do again – SA's mixed views on polyandry
A video of a woman who got married to seven husbands is doing the rounds on social media.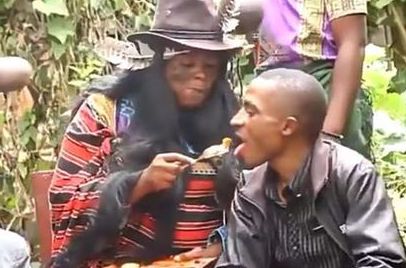 In the video the woman details how her relationship with her husbands works:
WATCH IT HERE:
Once upon a time, a queen was born. #cynthia NYSC Olamide Tinubu #tuesdaymotivations Lillard Fajr pic.twitter.com/0whbGfonqX

— Omo Ope (@blog_street) May 25, 2021
READ: 'If men are trash, why exactly would women want more of it?' – Manyi on Polyandry
In the video, she speaks about how she takes care of them adding that she has built them all houses.
"When it's time to make love, it depends who I want. I am the one who chooses where to sleep and make love because I built each and everyone a house."
The woman also speaks about how powerful she is, saying that the man, because of her superpowers would never cheat on her.
In the shocking video, all the men are quiet and obedient, uttering no words.
READ: Marriage counsellor: "Polyandry will create more harm to the core values of a family set-up"