Kaya 959 Reporter
Gauteng police are investigating the death of a well-known fitness trainer in Saulsville, Pretoria.
Lawrence Masinge was killed on Wednesday night as he was giving clients a virtual session.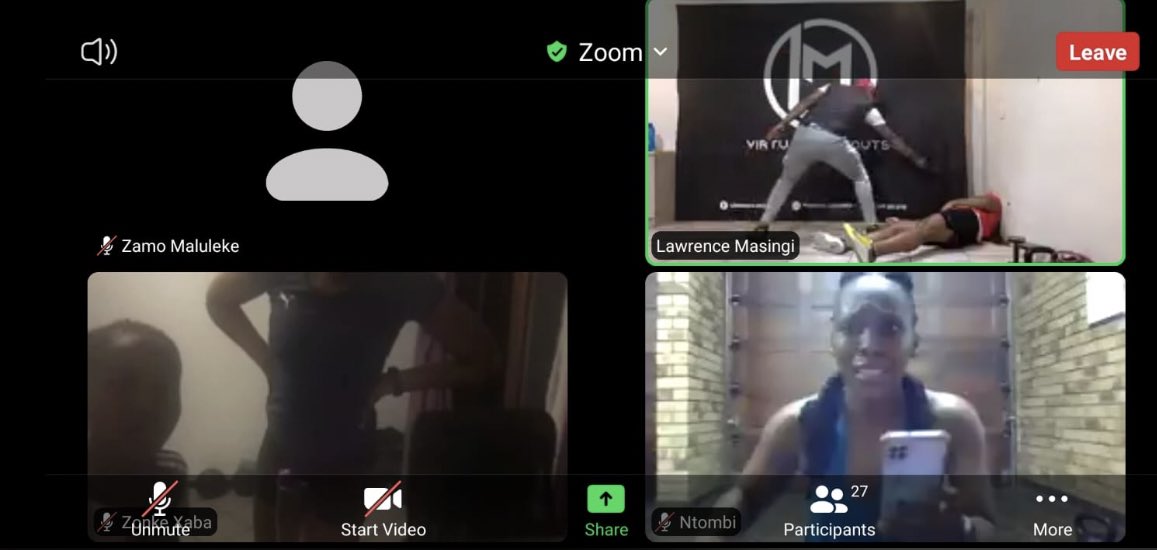 In a short clip, of the murder which has been circulating on social media, 40-year-old trainer, Lawrence Masinge, is seen lying on the floor.
A man, dressed in a grey track suit pants with a white T-shirt and a black wind-breaker enters view. He fires a single shot.
Also Read: 10-year old kidnapped and killed, allegedly by mother's ex-lover
Last night Lawrence Masinge was shot while on a zoom meeting in the head and the suspects continued to rob the place but the number plate was seen on cameras. Please retweet and help raise awareness about this matter🤍 pic.twitter.com/lRYNBc6dud

— the Don (@Hottiie_Spaiinn) November 11, 2021
Also Read: SA's c-section rates at a high in both public and private sector
Gauteng SAPS spokesperson, Lieutenant Colonel Mavela Masondo, said the motive for the killing cannot be confirmed at this stage.
"Police are appealing to anyone who might have information that can help in the investigation or assist apprehend the suspect to please call the nearest police station or crime stop on 08600 10111."
"Information can also be given anonymously via MySAPS App that can be downloaded from any smartphone," Masondo said.
Our coach @LawrenceMasing2 was gunned down during an online gym class broadcast from his Pretoria home last night. I did not see it but we are all so traumatized. Rest In Peace #BlazingBeast #JusticeForLawrence #justiceforlawrencemasinge #LMFamily pic.twitter.com/whgotApw3m

— Gugu Mjadu (@gugumjadu) November 11, 2021
Also Read: Hawks officials bust fake detective
Lawrence Masinge was brutally murdered in his home yesterday evening whilst conducting an online fitness class.

Anyone with information is requested to contact the police.#JusticeForLawrenceMasinge#RIPLawrenceMasinge

🕊🕊🕊 🕊 pic.twitter.com/L7xCIQW8ex

— Tumi Sole (@tumisole) November 11, 2021