By Nomali Cele
Africa's brightest women have, for generations, held up the continent and done what was necessary to get us to the next stage. This Africa Day we celebrate these bright stars who've helped move the continent forward with their politics, activism artistry and more.
Ellen Johnson Sirleaf
Elected the first African woman president in Liberia in 2006, Johnson Sirleaf is ranked among the most impactful African leaders. During her 12-year presidency, Liberia, which had previously battled with civil war, was a peaceful country. That will be a lasting legacy of her time in office.
In 2013, along with Leymah Gbowe and Tawakkol Karman,  Ellen Johnson Sirleaf won a Nobel prize for "non-violent struggle for the safety of women and for women's rights to full participation in peace-building work."
Miriam Makeba
Mama Africa will always be remembered for her anti-apartheid advocacy as well as her work with American civil rights leaders. Her speech at the united nations in 1963 once again put the atrocities of apartheid under a global spotlight. In all her time in exile, Makeba made her people's music a priority and gave it a global audience. It would not be Africa Day without a mention of Mama Makeba.
Queen Nzinga
Nzinga of Ndongo and Matamba Kingdoms was a fierce ruler. Under her leadership, Central East Africa pushed back against Portuguese colonisers. When we think of resistance on the continent, Queen Nzinga is not just the woman who comes to mind but she's at the top of the list of African leaders who were pivotal to resistance. She was a warrior and expert negotiator.
LISTEN: Ways of Remembering Nomzano
Princess Magogo
Princess Magogo, an actual royal princess of the Zulu Kingdom, was also a classical music composer. Princess Magogo kaDinizulu was a music composer, poet and historian of Zulu traditions and folklore.
Magogo's pursuit of her music and art made her an exception in her culture and generation. She's the artist on whose shoulders African woman musicians stand and much of her work has informed generations of traditional musicians.
Alek Wek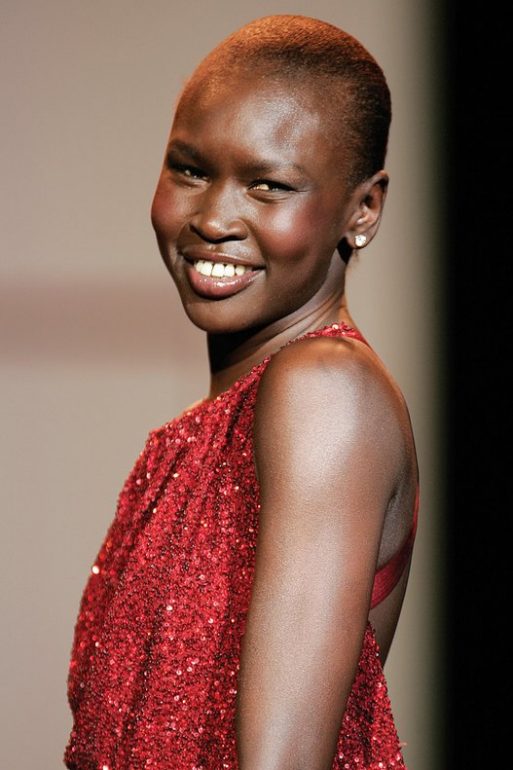 South Sudanese model, Alek Wek, became a refugee before she was 10 years old. Her family fled her hometown of Wau after civil war broke out in Sudan and eventually ended up in Britain.
Aside from working to create better, inclusive images of beauty, as a dark-skinned woman, in media, Wek's activism and humanitarian efforts have involved working with refugee advisory. Her humanitarian work has also included AIDS awareness, work with UNICEF and more.
Also read: Expert advice for caring for your wig