Registrations are now open for South Africans who are in their 50s and over to receive the COVID-19 vaccine on 15 July.
Over 214 000 people have already registered on the government's Electronic Vaccination Data System (EVDS).
The country's vaccine programme has been under scrutiny in recent weeks after the president put the country into another lockdown under Alert Level 4.
This was due to the high spikes in new infections and deaths at the height of the third wave which is currently gripping multiple parts of the country, including Gauteng province.
Since the registrations for 50s and over started on Thursday, the EVDS platform has seen a marked increase in the number of people who have signed up.
To register for the COVID-19 vaccination programme, follow the steps below: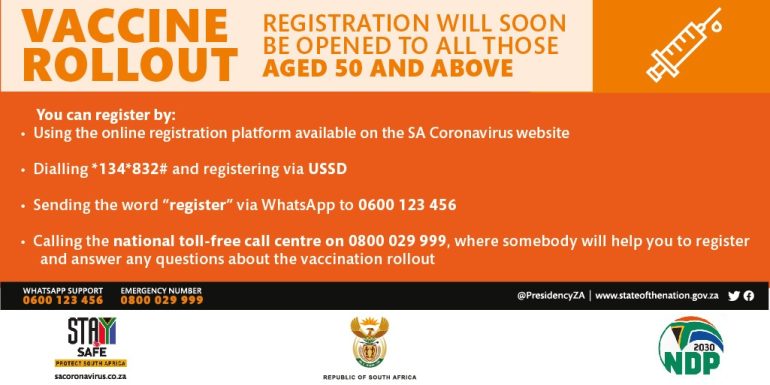 In phase 2 of the vaccine rollout programme 480k healthcare workers and over 2.2 million members of the public have received vaccines.